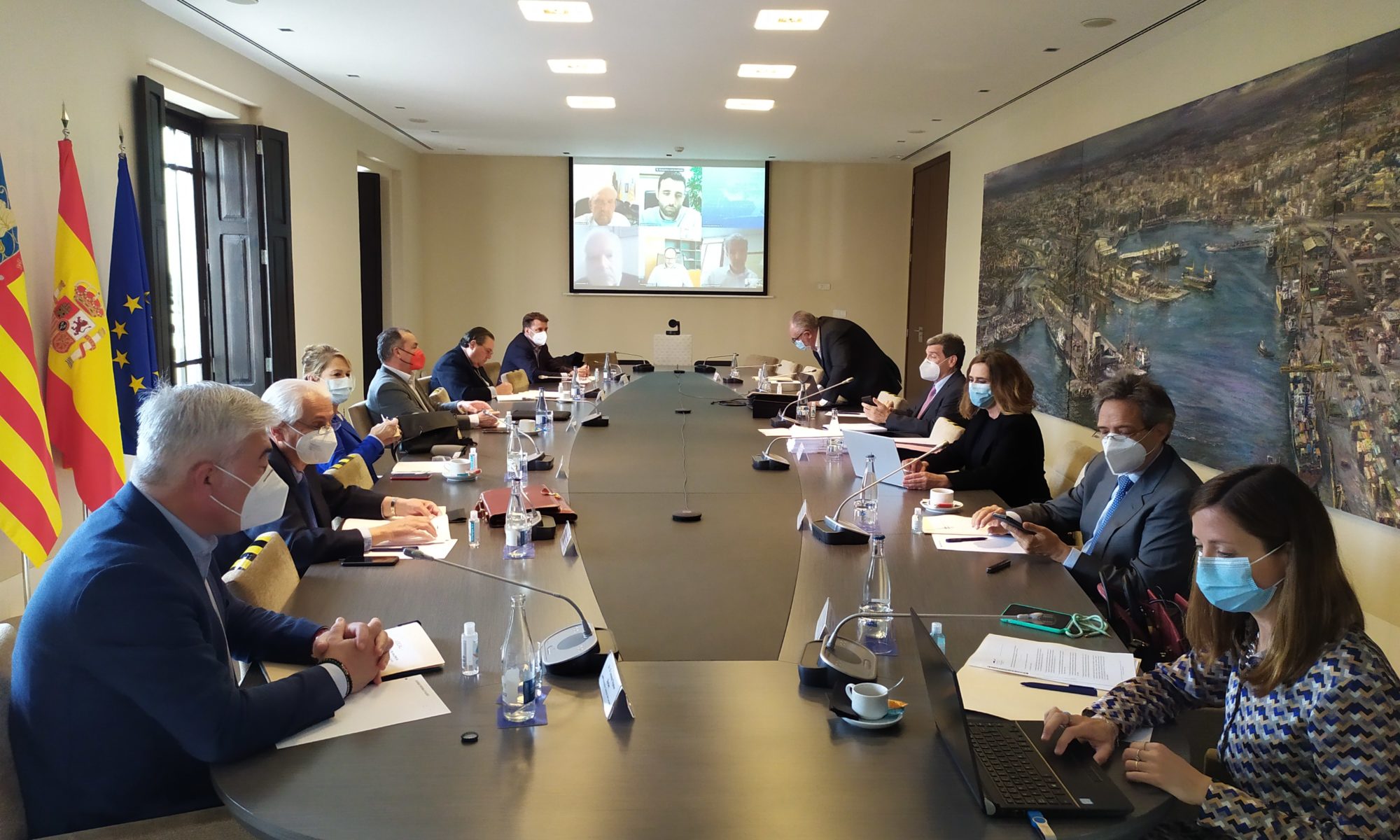 It will multiply by five the budget dedicated to this item, which was initially included in the 2007 EIS
The Port Authority of Valencia requests the Coastal Demarcation to prioritise the regeneration of Valencia's beaches
València, 30 de abril de 2021.- Valenciaport will invest 15 million euros in the regeneration of Valencia's beaches, a figure that multiplies by five the initial budget for this initiative, which was three million euros and included in the 2007 Environmental Impact Statement. The president of the Port Authority of Valencia (PAV), Aurelio Martínez, explained the points that were discussed at the Board of Directors meeting held this morning.
The president of the PAV asked the Coastal Demarcation "to prioritise the beach regeneration plan, which already has a firm commitment from Valenciaport to contribute 15 million euros". Martínez explained that since the 1990s, global warming has caused the beaches to recede by 7 metres. In addition, human action, interventions in the rivers and the growth of the Port of Valencia are also factors that influence the beaches.
In this sense, the report "Analysis of the factors that have conditioned the historical evolution of the beaches around the Port of València", drawn up by the professor of Ports and Coasts, José Serra of the Polytechnic University of Valencia, points out that the most outstanding effect of climate change on the beaches "has been due to the rise in the average sea level from the 1990s, with a total increase of about 120 mm up to the present day. This increase means an average rate of retreat of the shore line of 6.90 m around the port of Valencia".
The report notes that "both the River Palancia and the River Túria have drastically reduced their solid inputs to the coast during the last century. Sediment inputs from both rivers to the coast are currently very low".
He also points out that "the river Túria has stopped contributing 3,191,000 m3 to the coast south of the port since 1867, due to the process of exploitation and regulation of its basin. For its part, the port has retained a total of 4,800,000 m3 to the south. Therefore, the interventions in the river have generated 48% of the losses of inputs to the coast, the remaining 52% of the losses being due to the growth of the port".