These are the online services offered by Valenciaport:
Technological applications
In the port and transport sector, efficient management of information technologies is a key factor for competitiveness, given the vast amount of information that is produced and exchanged. For this reason, major European ports have developed various systems that considerably enhance information management.
Today, the Port Authority of Valencia has a series of tools intended to increase the competitiveness of port community companies. Among these are electronic invoicing, portmobile services and the technological platform valenciaportpc.net.
The Valenciaport Port Community is currently one of the most advanced in the use of information technology. Each movement of a TEU requires multiple communications amongst members of our Port Community, creating a highly complex information network.
This firm bid for innovation is a key factor for competitiveness, given the vast amount of information generated and exchanged.
Over the years, PAV has developed and implemented a series of tools intended to increase competitiveness of Port Community companies. Among these we can highlight:
Technological platform valenciaportpcs.net
The PAV has made a qualitative leap forward in information services through its Port Community System valenciaportpcs.net. This Internet-based platform has been built to cater for high availability requirements and offer users SOA services to improve interconnectivity.
Thanks to its integration with INTTRA and GT Nexus technology platforms, valenciaportpcs.net provides its users with a sole access point for sending and receiving essential shipping documents to and from the world's major shipping companies.
valenciaportpcs.net can be used to carry out information, commercial and operational transactions associated with goods transport, giving users easy access to integrated logistics information, speeding up the contracting of logistics services and increasing operational management efficiency.
For these reasons, valenciaportpcs.net has consolidated its position as one of the major electronic platforms. Currently over 400 companies within the Port Community use valenciaportpcs.net on a daily basis.
Within the internationalisation area of the valenciaportpcs.net platform, the PAV participates in diverse R&D&I projects ffinanced by the European Union.​
valenciaportpcs.net facilitates automation of operations, enabling improvement to be made in efficiency, greater security and control, and reduction of CO2 emissions​
Web information system for clients and suppliers
The Port Authority of Valencia places at your service its SICYP service (Web Information System for Clients and Suppliers), a tool for Valenciaport clients and suppliers intended to simplify the invoicing process. By registering for this free service, clients and suppliers at Valenciaport can back-check at any time of the day all information on accounting movements (invoices, payments, deposits, collectibles, guarantees, etc.)
Information on the SICYP service (Web Information System for Clients and Suppliers): to access the user manual and application form, click here. If you want to use this service you must apply first. Consult service registration conditions.
For more information on this service please apply using this email address:
ecofin@valenciaport.com
Transport chains simulator
Valenciaport le ofrece la posibilidad de utilizar el simulador de cadenas de transporte con el cual puede averiguar si una ruta TMCD es competitiva por barco frente a la carretera.
Este simulador está desarrollado por la asociación SPC Spain y es de uso gratuito.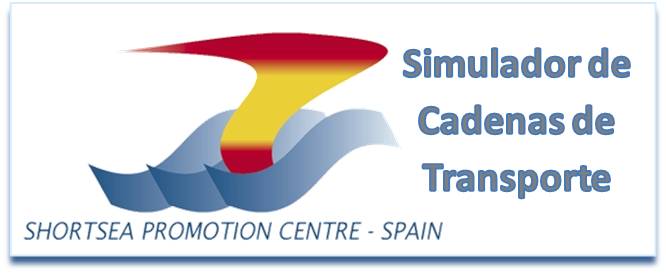 Puede acceder al simulador a través de este enlace http://simulador.shortsea.es/simulador.aspx