The PAV has started work on extending the Ports of Valencia, Sagunto and Gandía to meet the demands and rise to the challenges set out in its strategic plan, and to be in a position to handle the predicted rise in traffic. The Strategic Plan outlines a growth model based on protecting the environment, and on making each of the ports managed by the PAV more specialised in terms of the traffic they handle.
Expansion of Port of Valencia
In accordance with this growth model, the Port of Valencia expansion, with an initial phase (Breakwater Works for the Expansion of the Port of Valencia) finalising at the end of 2011, will specialise in interoceanic container traffic and cruises. This expansion, which is being carried out in two phases, so that capacity increases according to demands, will allow the port to continue to provide first-rate services to the economy and maintain its profile as an interoceanic port, thus ensuring its hinterland remains firmly connected to world´s markets.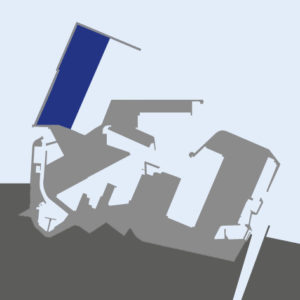 Expansion of Port of Sagunto
The expansion of the Port of Sagunto, currently in administrative phase, complements the expansion in Valencia and is addressed to traffic other than long-distance container traffic. The Port of Sagunto is expected to play a fundamental role in four kinds of traffic:
Vehicles: Sagunto was acknowledged as the best port in Spain in 2011 in the annual report of the National Vehicle Manufacturers Association (ANFAC) on automobile logistics. It has around 50 Ha of space dedicated to automobile logistics.
Steel products: Sagunto has consolidated its position as the main iron and steel cluster on the national level.
Liquid bulk: Since 2006, Sagunto has become one of the major ports for the maritime entry of natural gas onto the Peninsula, and in addition, in recent years it has diversified to start exporting these products to third countries.
Short Sea Shipping: the Port of Sagunto is the ideal site for the development of this kind of traffic, in accordance with European transport policies.
The expansion of Port of Sagunto also includes plans for a Marina.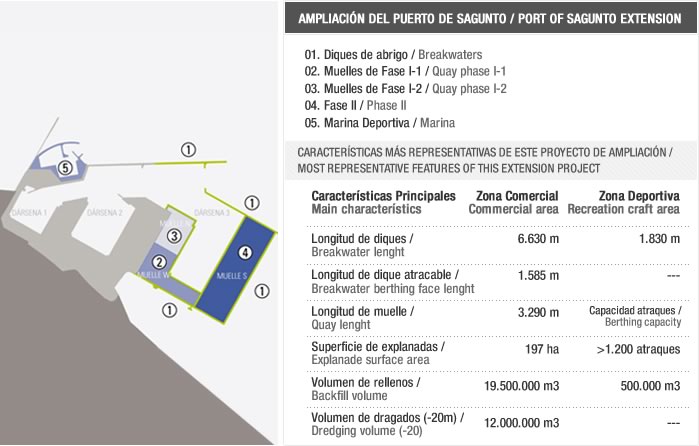 Expansion of Port of Gandía
The Port of Gandía expansion has a two objective:
Firstly to create a marina large enough to cater for the demand for moorings over the next 15 years
Secondly to build a news terminal in the commercial port