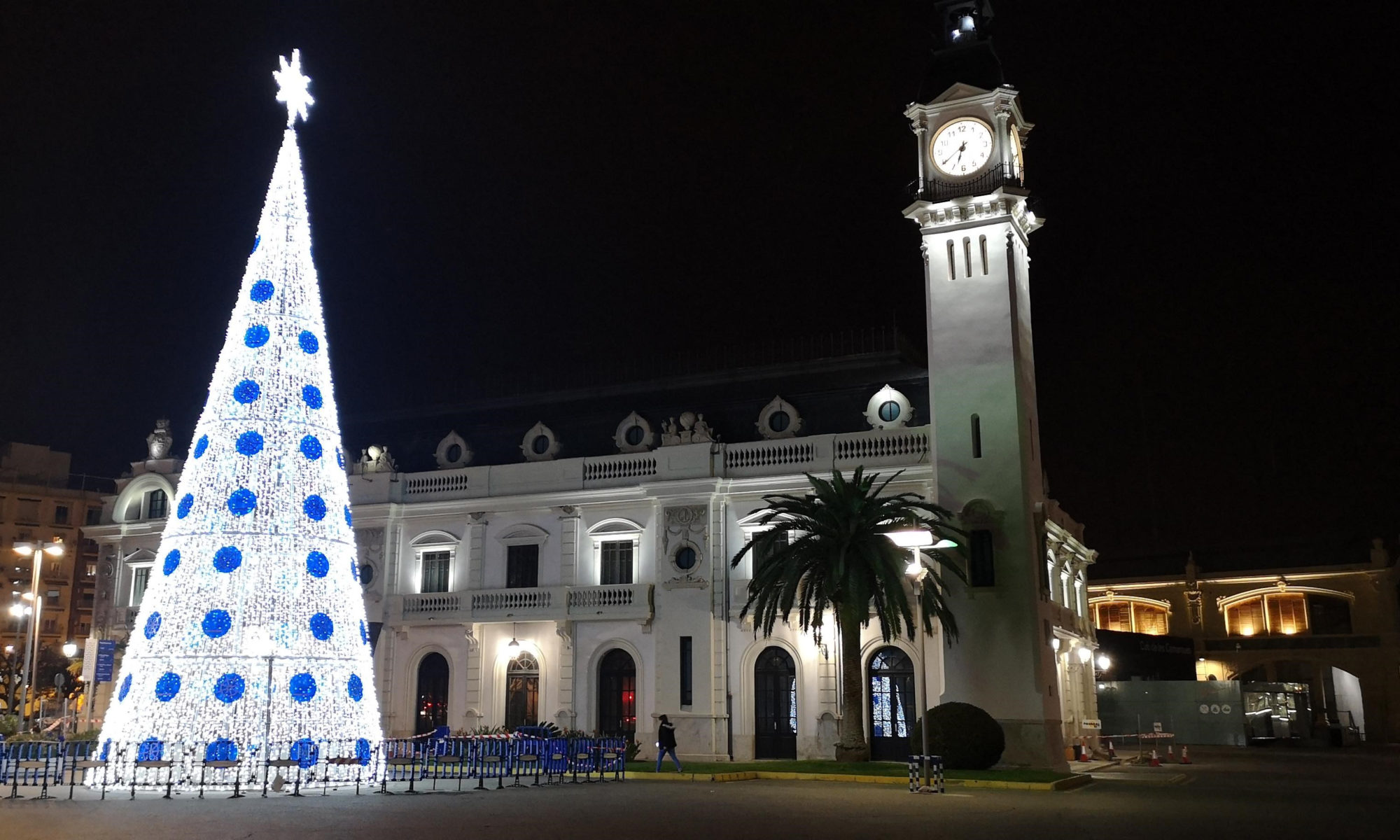 21.898 led bulbs illuminate the 15 meters high tree located in the historical dock next to the Clock Building
Every evening the 21,898 LED bulbs on the Christmas tree installed in the Port of Valencia next to the Clock Building are lit to welcome these dates. White and blue lights with decorations with "sailor" motifs and crowned by a star that lights up the arrival of a new year full of health, hope, peace, work, love and happiness.
The 15-metre tree is located in a prominent place in the historic dock, visible from all points of the dock, and along the Avenida del Puerto, until it reaches its location next to the Clock Building where it lights up the arrival of Christmas and the reception of the new year.
The tree is made of steel to guarantee the stability and firmness of the structure at all times. The micro lamps are made of flexible PVC composed of 15 Leds per meter and a consumption of 1.15W/m. Technicians from the Valencia Port Authority's electricity and maintenance service took part in the assembly.