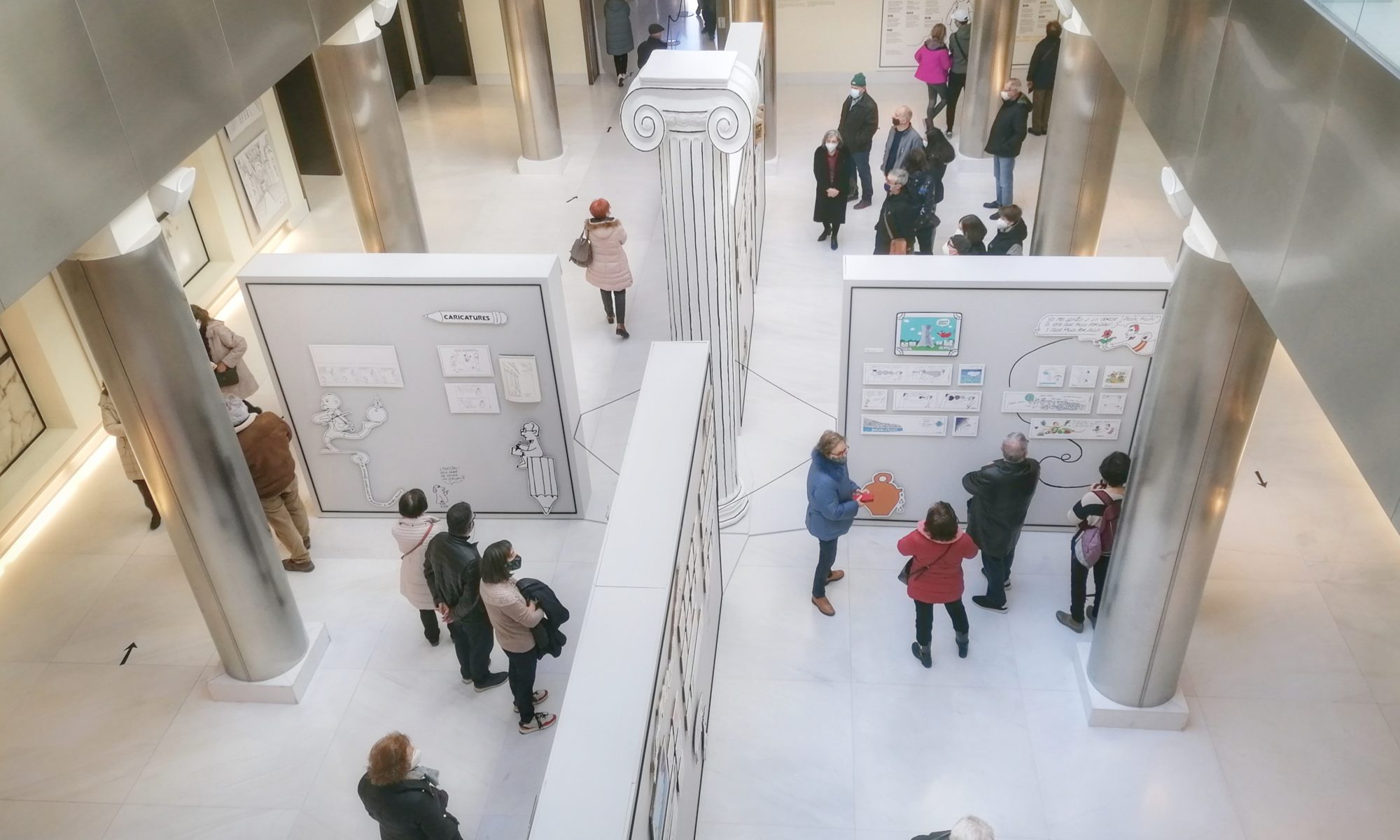 The Clock Building contains more than 80 vignettes that look at the history and representative characters of recent years.
The exhibition can be visited free of charge until 31 January 2021, every day between 11 a.m. and 6 p.m.
Throughout the 80 illustrations that are on display these days in the Clock Building of the Port of Valencia by the cartoonist José María Pérez, Peridis, visitors can take a journey through some of the most important events in our history. Accompanied by personalities such as Trump, Pedro Sánchez, Manuel Fraga, Adolfo Suárez, Cospedal, Carrillo, Zapatero or Mariano Rajoy and with Peridis' firm and simple stroke, visitors to the exhibition will contemplate the cartoonist's humorous vision of social, environmental, political or cultural issues.
The exhibition, which has already been visited by more than 4,000 people, can be visited free of charge every day between 11:00 and 18:00 until Sunday 31 January. In addition to his facet as a cartoonist in different media, especially in the newspaper El País since its beginnings in 1976, his projects as an architect, his collaboration in the dissemination and restoration of different buildings representative of our cultural heritage and his facet as a social entrepreneur are also on display.
The exhibition is divided into three sections that cover Peridis' career as a cartoonist, architect and social entrepreneur, and disseminator of culture. The exhibition is organised by the Port Authority of Valencia (APV) in collaboration with the Quevedo Institute of the Arts of Humour of the Foundation of the University of Alcalá.
The 'Casal del Port' is dressed up in graphic humour
In recent years, the PAV has recovered the role of cultural centre of the Clock Building to bring the 'Casal del Port' closer to the public, this time again with an exhibition on graphic humour. This is the third edition dedicated to renowned cartoonists, an initiative that is enriching our way of looking at the world and Valenciaport's perspective on issues that are part of its daily life, such as the environment, social commitment or the transmission of culture and historical heritage.
In previous editions, the Port of Valencia's facilities have featured two other humorous geniuses with the exhibitions of Ortifus and Forges, which received 10,500 and 12,000 visits, respectively.