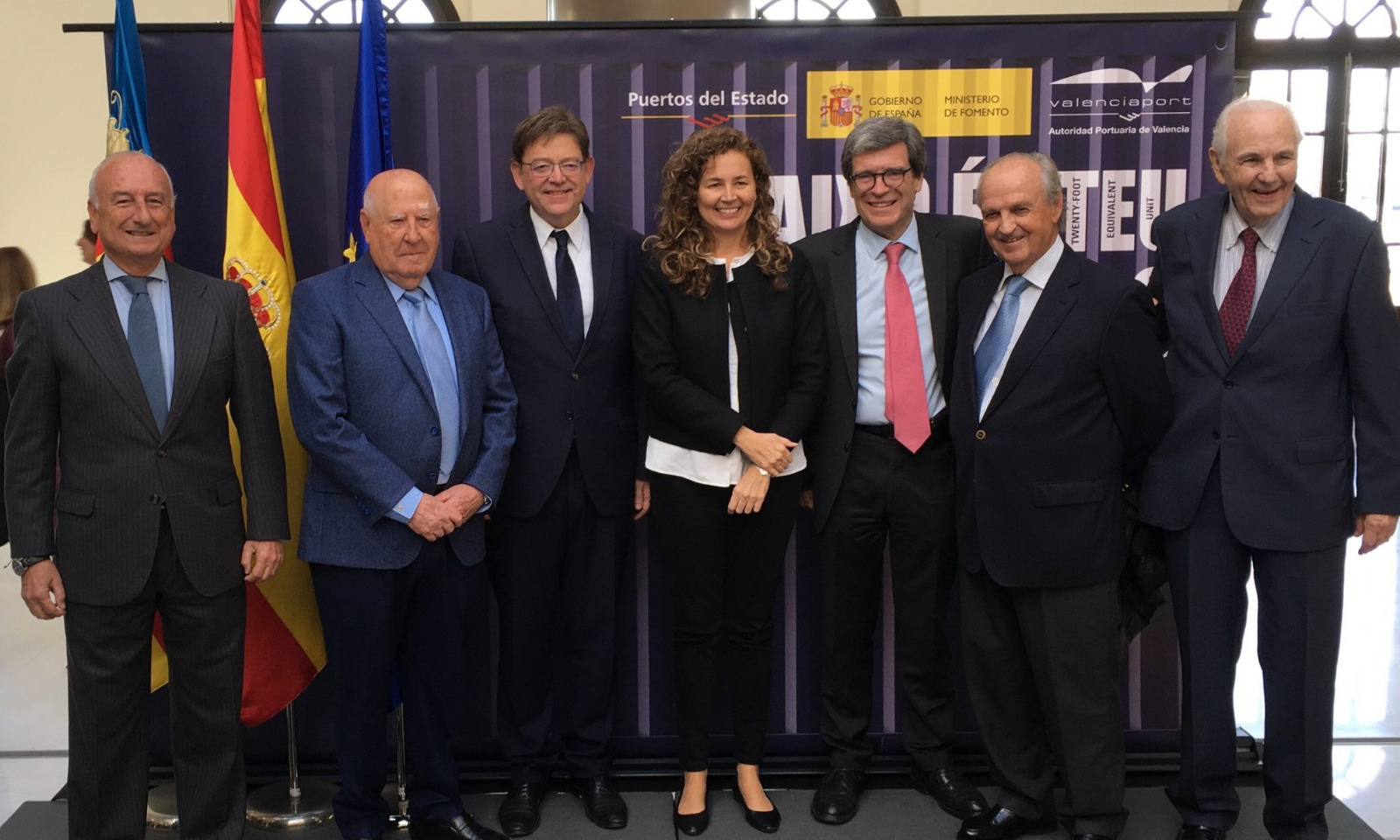 The PAV recognises the fundamental contribution of the Alicante entrepreneur to the construction of a competitive, eco-efficient and reference port of the Mediterranean.
Aurelio Martinez: "People like Perfecto are what make a port like Valencia great".
The Port Authority of Valencia (PAV) expresses its condolences to the family of Perfecto Palacio de la Fuente on their death. A key and fundamental figure thanks to their tenacity and vision for the Port of Valencia to become the reference commercial port in the Mediterranean.
The President of the PAV, Aurelio Martinez, pointed out on behalf of the institution that "it is people like him who make a port like Valencia great. He was not only able to be ahead of his time and to innovate, but he also contributed decisively to the cohesion of the port community and its international projection". "Without doubt, Perfecto Palacio is an example to imitate both as a person and as a businessman. I have no doubt that this recognition is unanimous and shared by all those who make up this great family", he continued.
An enterprising person with a vocation to generate well-being in his environment, closely linked to the sea and his land, he began his professional career as a ship captain. In 1968, while working as manager at Marítima de Levante, he discovered that some American ports were working with containers, a means of transporting goods that was devised by another entrepreneur, the American Malcon McLean, and which revolutionised the world of international trade.
Perfecto Palacio had the vision of the importance of this new tool for the development of the logistics business. Although the Spanish Government had already started to introduce the container in the ports of Barcelona, Bilbao and Cadiz, the Alicante entrepreneur did not hesitate to risk his capital to install it in his land. Perfecto met with the representatives of the Port of Valencia who responded favourably to his initiative and saw the benefits for the site. The next step was to invest in his idea: he founded the company Marítima Valenciana in the 70s and acquired a crane to move the containers that he installed on the northern breakwater of the Port of Valencia. It was the first private crane installed in a port in Spain.
From this point, the history of the Port of Valencia took a turn to become what it is today: the most important port in the Mediterranean for container traffic. A facility that manages 5.5 million containers thanks to the tenacity of Perfecto Palacio and which the PAV has thanked on numerous occasions. The last of these was when the exhibition Això és TEU – 5,000,000, held in Valenciaport in December 2018 to pay tribute to the port community, the true protagonists of having achieved the historic milestone of exceeding 5 million containers. An achievement achieved thanks to people like Perfecto Palacio, the businessman who introduced the first private crane into the Valencia area to move containers.