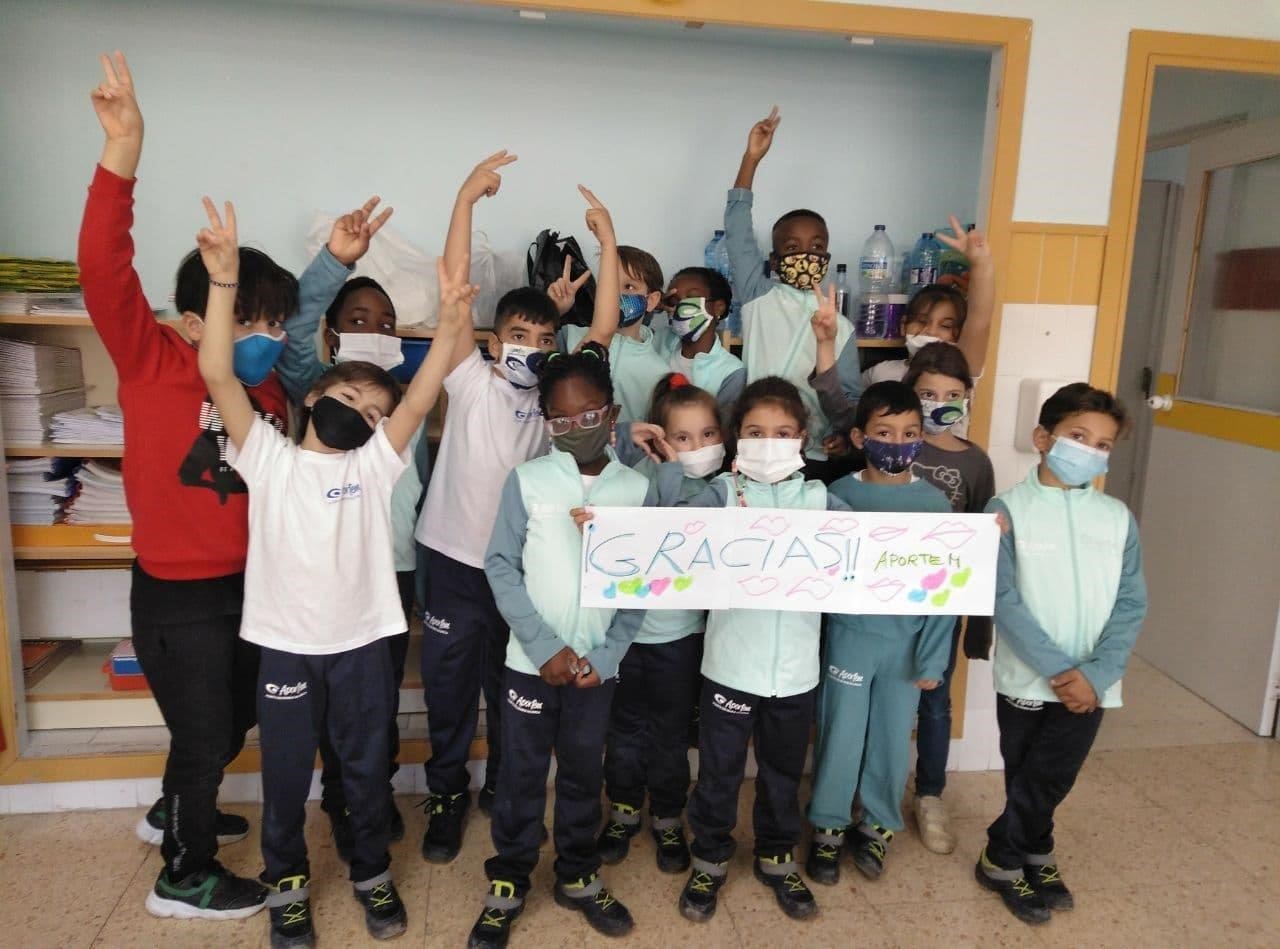 The Ministry of Interior has declared Aportem – Puerto Solidario Valencia, as an association of public utility.
València, January 5th, 2022.- The Ministry of Interior has declared Aportem – Solidarity Port Valencia as a public utility association. To achieve this recognition, the Ministry of the Interior requires the fulfilment of a series of specific and accreditable requirements which, according to the Ministry itself, consist of the fact that its statutory aims promote the general interest, the activity does not exclusively benefit the associates, the members of the representative bodies who receive remuneration do not do so from public funds, they have adequate means and suitable organisation for the fulfilment of the aims and they have been constituted, registered and in operation for the two years prior to the application.
All these requirements have been deemed to have been met in the process of processing Aportem's declaration as an entity of public utility. The Association has provided reports, justifications and all the obligatory complementary documents, in addition to the reports from the competent departments and bodies, including the mandatory report from the Ministry of Finance and Public Administration.
According to the Ministry's provision, Organic Law 1/2002, of 22 March, regulating the Right of Association, recognises the importance of the associative phenomenon as an instrument of integration, participation and representation of the legitimate interests of citizens, and to this end contemplates a series of measures to facilitate the development of associations. These guidelines include the possibility that non-profit associations may be declared to be of public utility.
In addition to this recognition of Aportem's work, this step represents an important change in the tax treatment of contributions to the Association. Thanks to this declaration of Aportem's public utility by the Ministry of the Interior, the organisation has been granted the exemption regime of Law 49/2002; therefore, from now on, members will be able to make deductions in their Corporate Tax or Personal Income Tax on the fees paid to the institution, as well as on other donations and/or contributions they make to the Association. This deduction will also be applicable to other natural or legal persons who, although not members, make donations or contributions to Aportem in accordance with its Statutes.
Aportem – Puerto Solidario Valencia, is a totally private association, made up of associations, institutions, companies and individuals linked to the Valencian port sector. Its activities are mainly focused on the area around the Port of Valencia, with special attention to environmental protection and children at risk of social exclusion.