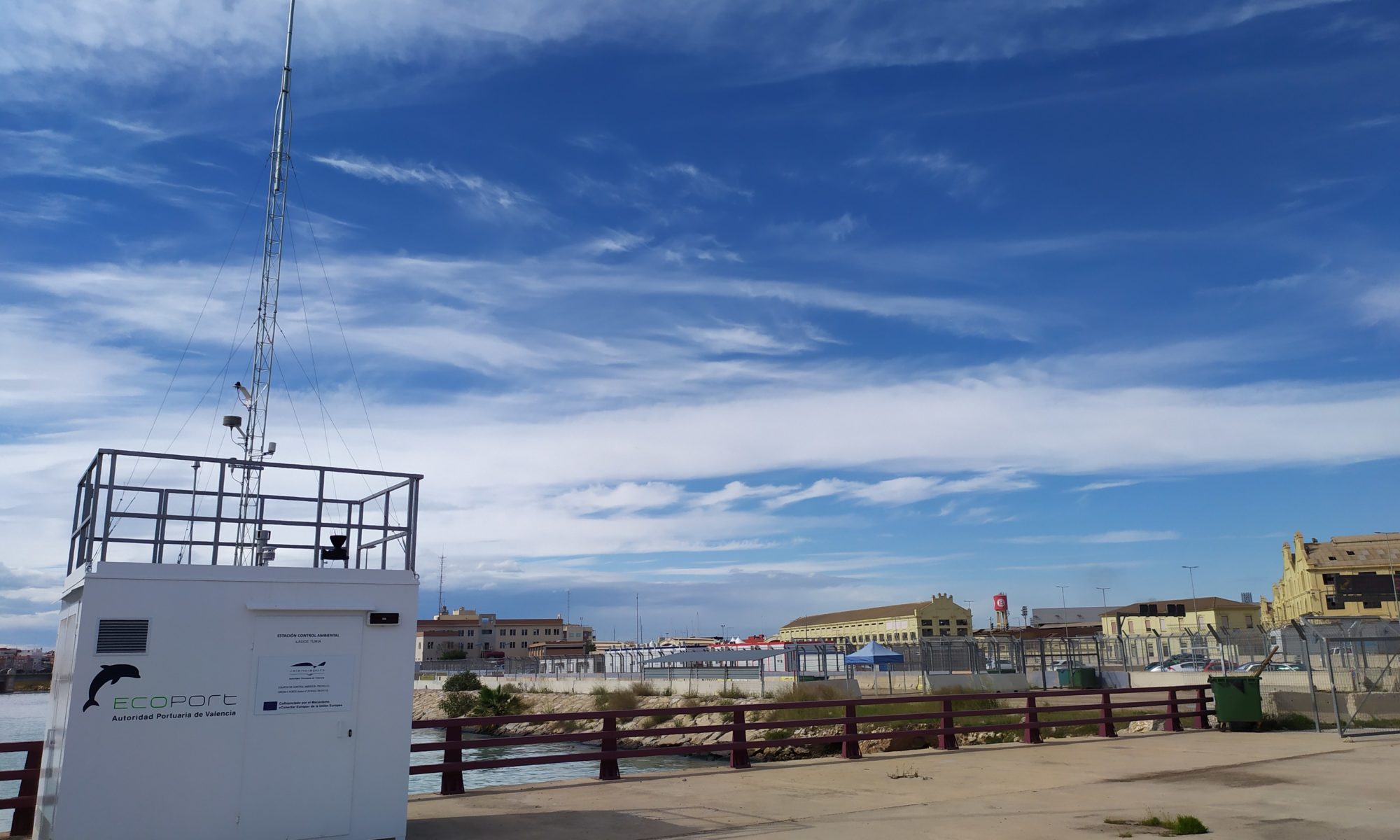 The Port Authority of Valencia (PAV) has put out to tender this service which will use artificial intelligence to report on the environmental parameters of port activities
This initiative is part of the GREEN C PORTS project which has already involved the installation of new environmental control booths in the ports of València and Sagunto
València, November 18th, 2021.- The Port Authority of Valencia (PAV) has begun the process of awarding the service of evaluating the activity of the Port of Valencia at air quality levels, an action that will inform the port community and residents of the city of València on various key environmental parameters of air quality derived from port operations.
This initiative is part of the GREEN C PORTS project which aims, through digitalisation, to increase the efficiency of port operations; promote the environmental sustainability of port activities, including vehicles and ground equipment; increase the connectivity of the port with the city and reduce the impacts of its operations; and improve the information and interoperability systems.
In fact, the PAV has equipped, installed and configured two environmental control and air quality measurement cabins in the Port of València and another in the Port of Sagunto which measure the levels of concentration in the area of port activity and monitor their scope in urban centres. The air quality can be checked in real time via the Valenciaport website. These cabins, which carry the Ecoport badge, are equipped with the latest technology for measuring and controlling atmospheric pollutants. They have five gas analysers that measure the concentration of sulphur dioxide (SO2), nitrogen oxides (NO2/NO/NOx), ozone (O3), carbon monoxide (CO) and PM10 and PM2.5 particles. They also have a meteorological station, for observation and recording of wind speed and direction, rainfall, solar radiation, temperature, relative humidity and barometric pressure; and are endorsed and installed according to the technicians of the Centre for Environmental Studies for the Mediterranean (CEAM).
The GREEN C PORTS project, which is coordinated by the Valenciaport Foundation, is co-financed by the European Union through the Connecting Europe Facility programme and, in addition to Valencia, is also being developed in the ports of Venice, Piraeus, Bremerhaven and Wilhemshaven. To achieve the objectives of the programme, the PAV has expanded the existing network of environmental and meteorological sensors, and will deploy a port environmental platform and the modelling of artificial intelligence algorithms to inform internal users, port customers and local residents about various key environmental parameters of air quality and noise derived from port activities. This initiative is part of the PAV's strategic plan to promote sustainable development and improve emissions from ports and ships through innovative solutions, thus contributing to its Valenciaport 2030, zero emissions objectives.