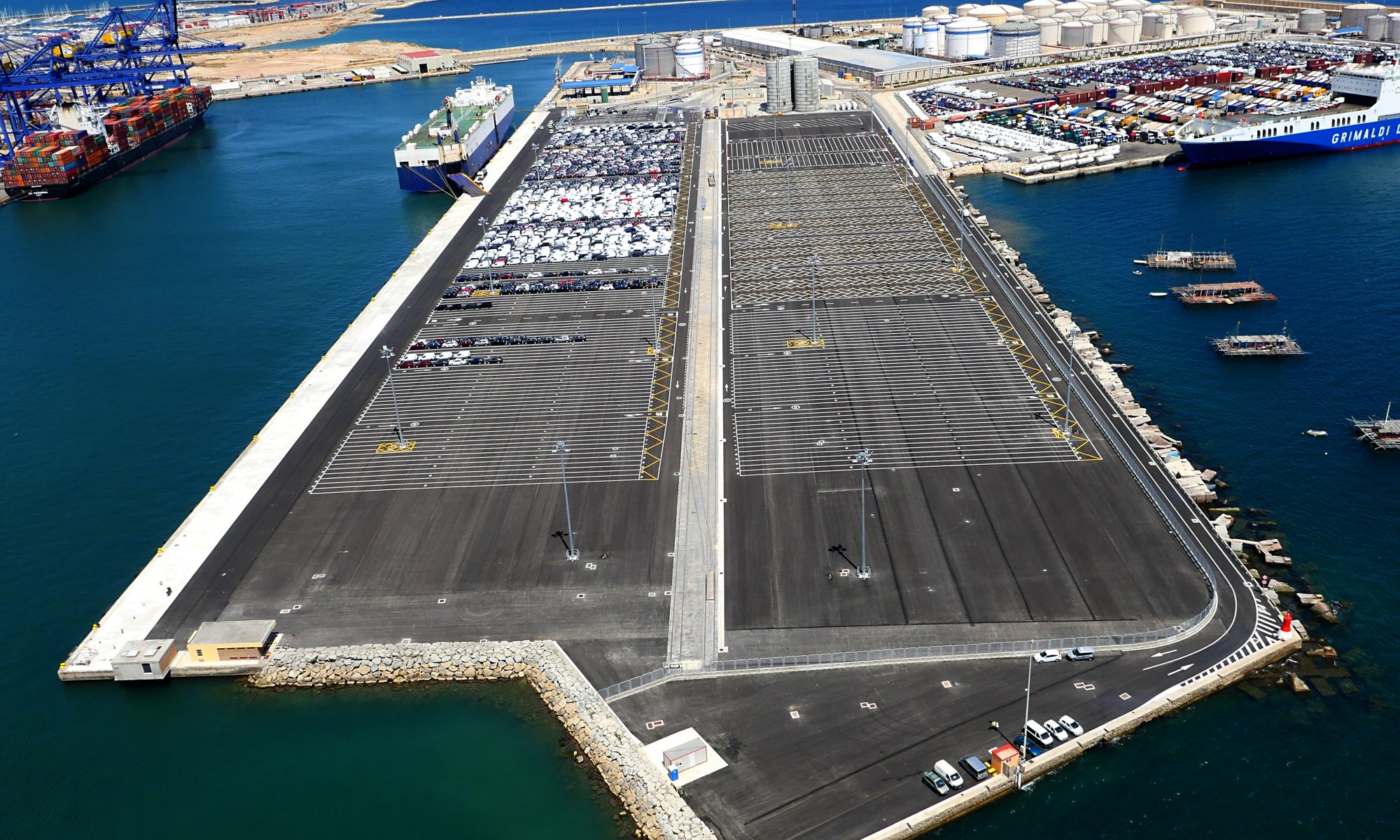 The multinational automotive company Ford has a strategic location in Valencia thanks to infrastructures such as the Port of Valencia for its export activity
Ford has an area of 150,000 square metres at its disposal in the Port of Valencia
València, June 22nd, 2022.- The Port Authority of Valencia (PAV) congratulates the Ford Almussafes plant after the announcement made by the North American company that it has chosen the Valencian factory for the production of its new GE2 electric models from 2025, a workload with which the Almussafes plant guarantees its continuity for the coming years. The APV highlights the work of workers, managers and the entire automotive and logistics auxiliary company that has guaranteed with its commitment and effort the award to the Almussafes plant of the new electric models.
Ford's commitment to Valencia has favoured the attraction of investment and the generation of economic activity around the automotive sector, which has led to the creation of jobs and wealth for Valencia. The Almussafes plant was inaugurated in 1976, after discarding the options of France and Italy, thanks to the strategic location of Valencia and its logistics facilities such as the ports of Valencia and Sagunto, a key factor for the US multinational, according to the company executives.
The ports of Valencia and Sagunto are a great option for automobile traffic due to the extensive network of international connections, as we have maritime connections with 1,000 ports on the five continents through more than 100 regular lines.
In fact, the Ford company has a surface area of 150,000 square metres in the Port of Valencia, 50,000 m2 on the East dock and 100,000 m2 on the North Quay or Bracet de la Xità, destined for export operations from the Almussafes plant and imports for distribution on the Iberian Peninsula. Before the pandemic, Ford Almussafes exported around 85% of the 400,000 vehicles it manufactures, 90% by sea through the Valenciaport facilities.
Thanks to this connectivity of the Valencian docks, large industrial projects have opted for Valencia to develop their activity. Valenciaport's facilities are at the service of plants such as Ford, the Volkswagen Group's battery gigafactory or the thousands of import/export companies that use the Valencian docks as their gateway to the world.