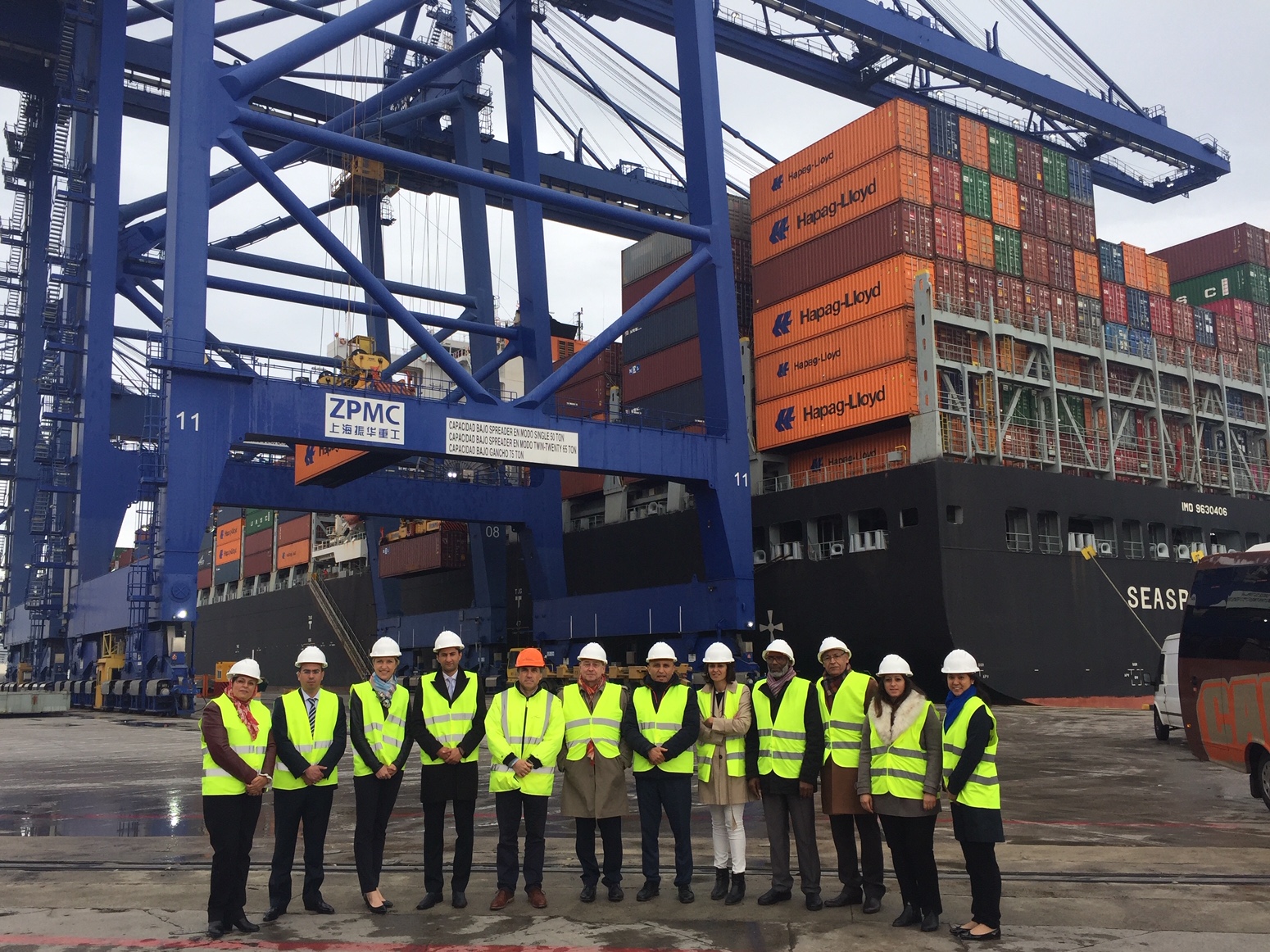 In 2018, Valenciaport channeled about 1.94 million tons of goods with Moroccan ports.
Morocco is currently the ninth country by volume of goods with Valenciaport.
València, April 2nd, 2019.- Valenciaport has received the visit of a delegation of representatives of the ANP (National Association of Ports of Morocco), who have been accompanied by representatives of container and bulk terminals as well as the Moroccan Ministry of Industry. The visit, which has been facilitated by the Global Alliance for Trade Facilitation, was attended by Issam Massaoudi, head of service of economic regimes and customs; Loubna Maharati, director of commerce of the Ministry of Industry; Najib Falah, CEO of Sosipo; Zineb Choufani, division head of the National Ports Agency of Morocco, among others. On behalf of the Port Authority of Valencia (PAV), it has been attended by Mar Chao, commercial and business development director; and Fatima Zayed, manager of logistics services.
The objective of the visit, which lasted two days, was to gain in-depth knowledge of the port organization, how the projects and digital processes are managed in the port of Valencia, its closest port area. This knowledge will be used for the definition, agreement and implementation of port processes and practices in Morocco. During the visit, attendees were able to see the APM container terminal and the bulk terminal of Temagra.
Traffic with Morocco
In 2018, Valenciaport channeled 1.94 million tons of goods with Morocco, being the main port of origin / destination Casablanca. These data make Morocco the ninth country in freight traffic. Regarding to container traffic, last year the port of Valencia was the gateway for the entry and exit of 105,000 full TEUs.
The main goods channeled with the Moroccan country were construction materials, other merchandise, machinery, tools and spare parts; and natural and artificial fertilizers.