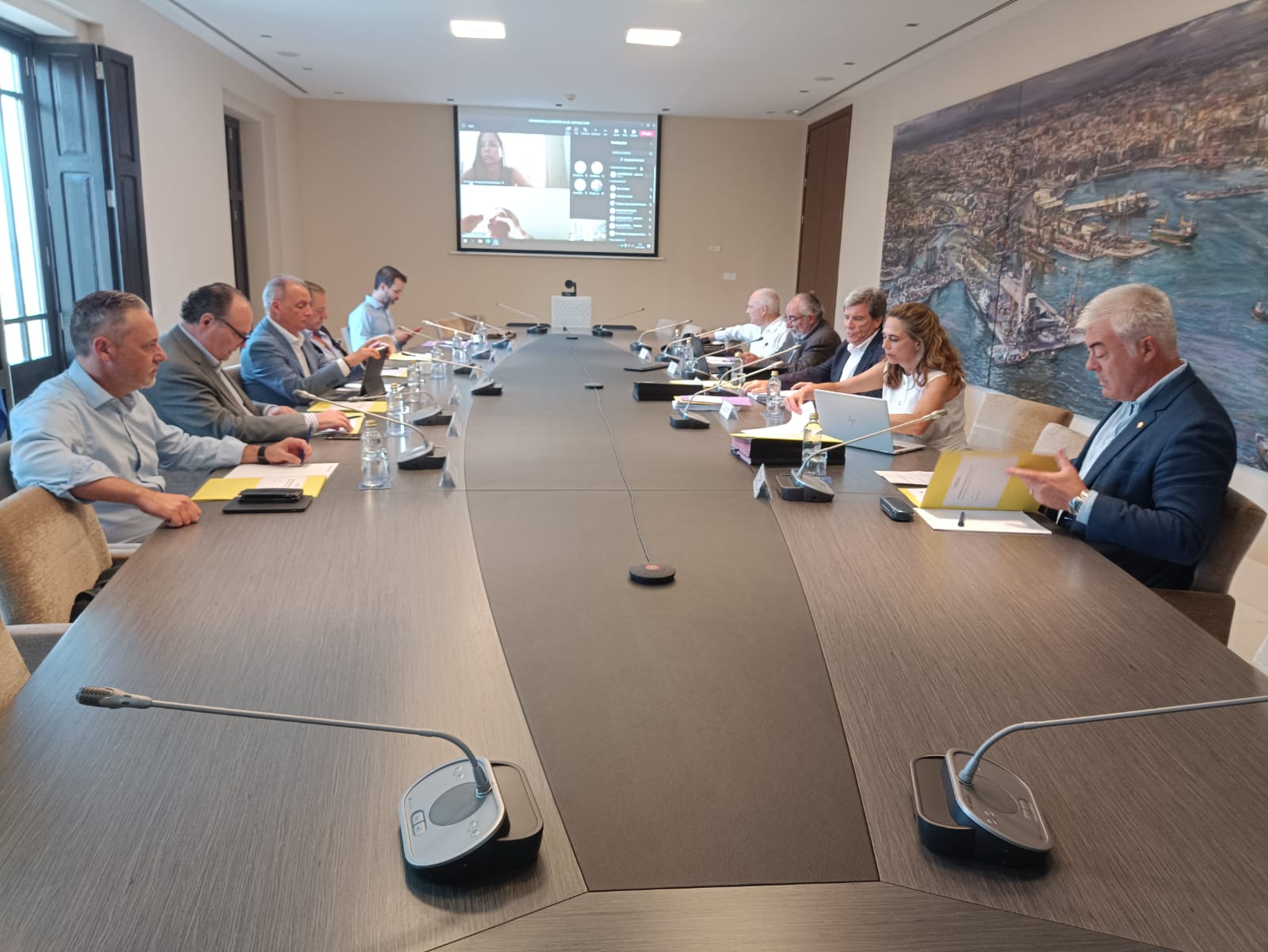 It will be located between the Príncipe Felipe dock and the Club Náutico de València
In addition to the solar plant in the Port of Gandia, which has already been put out to tender with a base budget of 1,558,001 euros and a deadline for submission of bids until 29 August
Another installation is also planned for the Valencia Terminal Europa vehicle warehouse building
Aurelio Martínez, president of the Port Authority of Valencia (PAV) stressed that "these projects are a sign of Valenciaport's firm commitment to decarbonisation, the reduction of dependence on fossil fuels and energy autonomy
The president of the Port Authority of Valencia (PAV), Aurelio Martínez, advanced this morning at the press conference following the PAV Board of Directors that in the next few days the installation of a photovoltaic plant in the Port of Valencia will be put out to tender. Specifically, the solar plant will be installed between the Príncipe Felipe dock and the Club Náutico de Valencia, and will occupy an area of 6,420 m2, with an installed power of 1,464.5 KWp of totally renewable energy.
"We have an ambitious plan of a strategic nature, with specific objectives and applied to suit the different actors operating within the Port, with real actions such as the commitment to the use of photovoltaic energy", explained Aurelio Martínez. In fact, in addition to this plant to be in the southern area of the Port of Valencia, another installation is also being contemplated in the Valencia Terminal Europa vehicle warehouse building, or the plant which has already been put out to tender for the Port of Gandia.
"These projects are a sign of Valenciaport's firm commitment to decarbonisation, the reduction of dependence on fossil fuels and energy autonomy", said the PAV director, who recalled the strategic objective of Valenciaport 2030, zero emissions. "A plan with concrete measures already underway such as the use of Liquefied Natural Gas and hydrogen in port machinery, the construction of two electrical substations in the Port of Valencia or the location of various wind turbines for the production of wind energy".
Last week the PAV published the tender for the installation and maintenance of the photovoltaic installation to be located in shed 4 of the Port of Gandia with a power of 705 Kwp, with a base budget of 1,558,001.20 euros and a deadline for submission of bids until 29 August. This project is financed by the European Union's Next Generation funds and the Spanish Government's Recovery, Transformation and Resilience Plan.