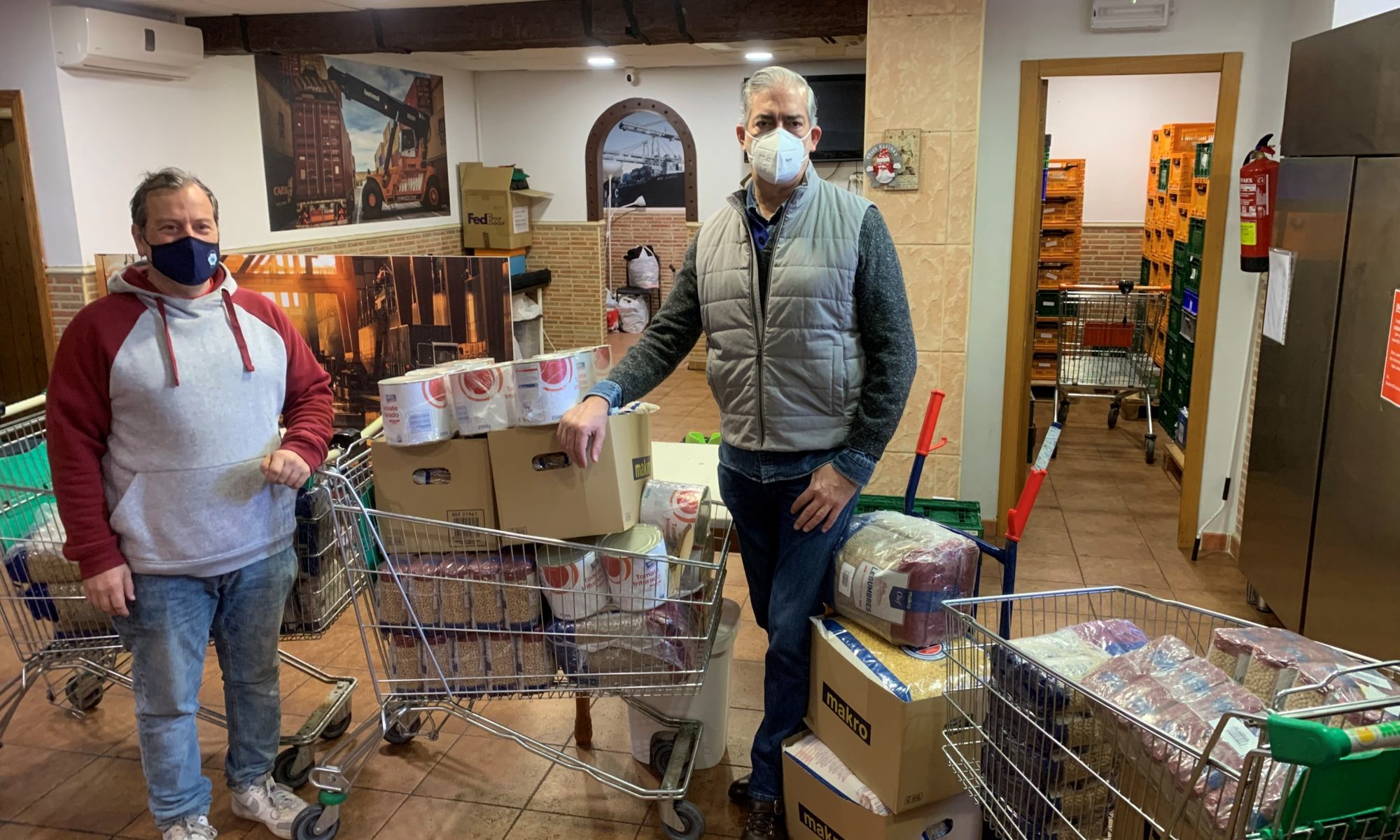 During this period, the Association delivered food, toys, clothes and anti-COVID-19 material to people in vulnerable situations.
Aportem-Puerto Solidario Valencia has reinforced its activity over the Christmas period to help the most disadvantaged people in the maritime districts of the city of Valencia. Non-perishable foodstuffs, toys, sports shirts, warm clothes, training material or anti-COVID equipment were some of the products that Aportem has sent to the most needy. The campaign will continue throughout the month of January.
Among the many initiatives carried out during these days, the collaboration with the FER Project of the Trinidad Alfonso Foundation, which chose Aportem as the only association to receive the t-shirts given by the Valencian elite sportsmen and women who support this initiative, stands out. A total of 471 sports garments were obtained and Aportem sent them to the users of the Anti-AIDS Committee. This institution also received 50 packs to combat the cold, consisting of a hat, gloves and other items of clothing.
For its part, the Brufol Association received 20 kits of material for children's excursions from Aportem, including caps, water bottles and mackintoshes. The activities with the youngest children were completed with the delivery of 25 tracksuits for the children of the Casa Cuna Santa Ana.
Food for the Puchero Portuario
In the food section, in addition to the food parcels, breakfasts, snacks and lunches that Aportem usually delivers to different schools, some 500 kilos of non-perishable food was distributed to the Puchero Portuario of Coordinadora Solidaria. Fideuá, lentils, chickpeas and crushed tomato were some of the basic necessities that the Association delivered to the soup kitchen that serves hundreds of families in the Maritime District every day.
AntiCOVID, coats and toys
The Association has also continued to deliver anti-COVID material to different schools and institutions. In addition, Aportem's Action Committee is currently finalising the donation of 270 warm jackets to various schools in the area, aimed at alleviating the cold caused by the special ventilation of classrooms due to the pandemic. For this campaign, in addition to Aportem's partners, a special contribution was made by the company Ivnosys Soluciones.
All these actions are being carried out without leaving behind the traditional delivery of toys to the children of Marítimo. A total of 272 educational toys have been distributed, after taking into account the age of each of the recipients. This campaign was made possible, once again this year, thanks to the direct involvement of several companies in the Valencian port sector, which took on the responsibility for this expense.
Another of the outstanding initiatives is the loan to Espai Obert of a new kitchen, mobile phones and foodstuffs to organise a cooking course.