Valenciaport has prepared a campaign on social networks showing a group of dolphins swimming in the waters of the Port of Valencia
In addition, the high quality of the waters of Valenciaport is one of the keys to the production of Valencian clòtxina
València, March 22th, 2021.- It is not the first time that the waters of the Port of Valencia have been visited by a group of dolphins swimming around the port facilities. A picture that is repeated regularly and which highlights the quality of the water of Valenciaport. With the images and videos of the dolphins swimming around the Port of Valencia, Valenciaport joins World Water Day with a campaign on social networks in English, Valencian and Spanish to raise awareness of the importance of this natural resource, which is fundamental for life.
A quality that makes the inland waters of the Port an ideal enclave due to their level of salinisation, nutrients and location for the production of Valencian clòtxina, which last season produced 1,200 tonnes of this mollusc.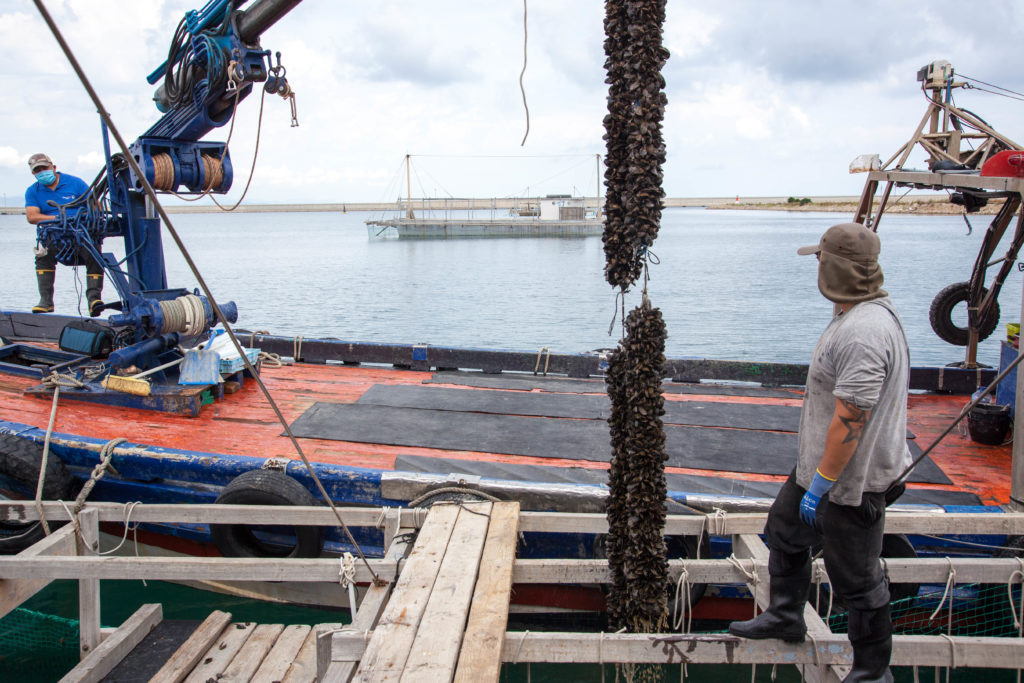 This year's World Water Day, according to the United Nations, is about what water means to people, its true value and how we can better protect this vital resource. How we value water determines how it is managed and shared. The value of water is much more than its price: water has an enormous and complex value to our homes, culture, health, education, economy and the integrity of our natural environment.