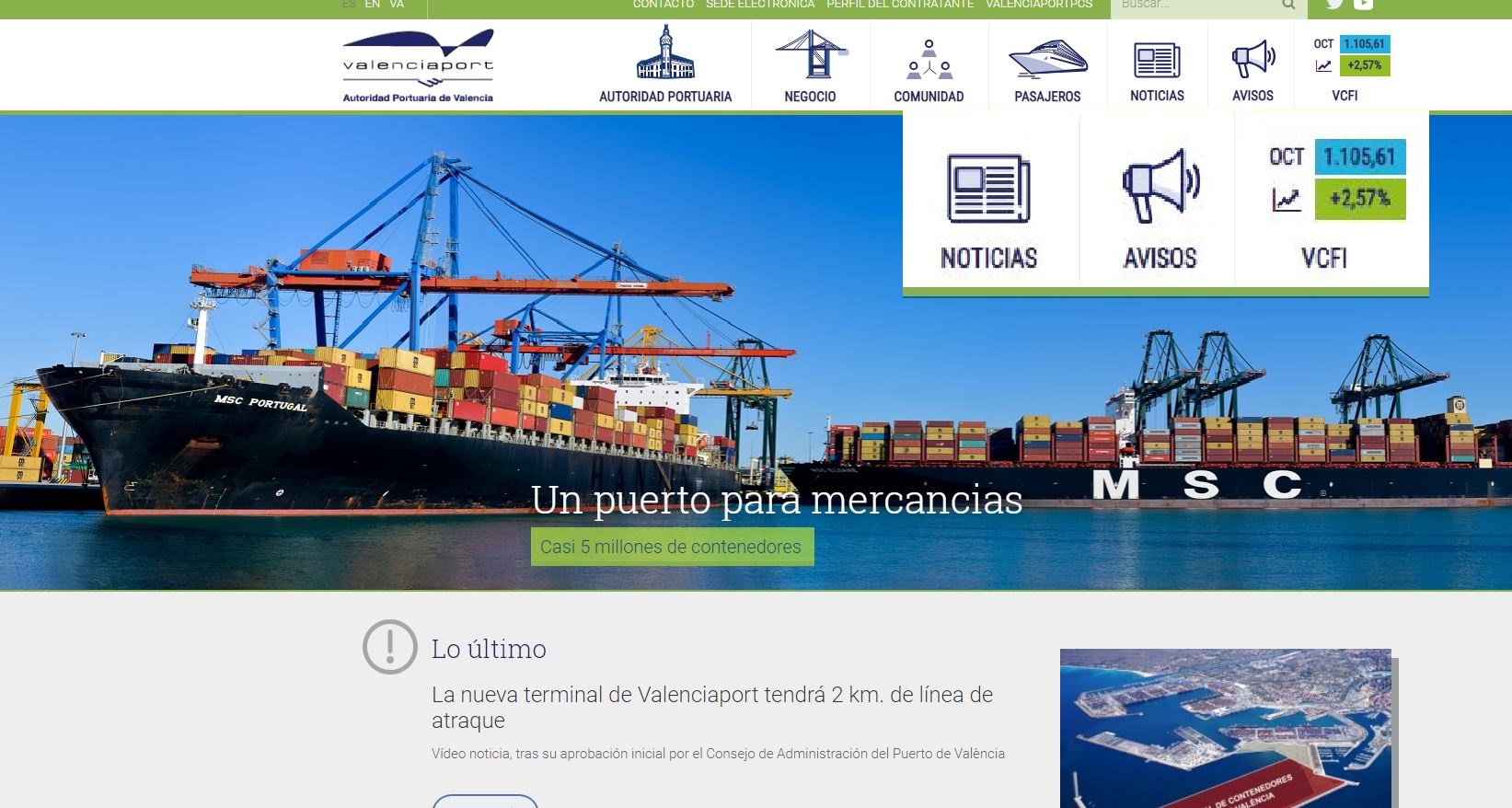 The cumulative up to October of the Valencian index for Mediterranean freight rates is 10.56%.
The Price of freight continued an upward trend in 8 geographical areas, highlighting notably North America and Eastern Mediterranean.
Valencia, November 9th 2018.- The Valencia Containerised Freight Index changed its trend in October in comparison with the previous month and experienced a rise of 2.57%, standing at 1,105.61 points against the 1,077.89 points of the previous month. In fact, this is the third most important increase so far this year, behind the experienced in the months of June (growth of 6.28%) and April (growth of 3.44%). In this sense, the accumulated growth throughout during this period reaches a rate of 10.56%.
When we analysed the freight rates for each of the 13 geographical areas studied for VCFI, in contrast to the previous month, in October we found an upward trend in most of them: 8 of the areas experienced a rise in freight rates, most accused in North America and the Eastern Mediterranean; On the other hand, 2 areas remain stable and 4 of them follow a downward trend, highlighting among them the strong decline suffered by export rates with Asia.
When the strong rise in freight rates with North America is analysed in detail (the same result obtained by other similar indices), a change in trend can be observed in export traffic from Valenciaport to this market. While in the summer months the traffics suffered a slight decrease, in September they experience a strong rise that put upward pressure on the freight rates.
Therefore, the high importance of the traffic with this area greatly influences the overall result obtained by the VCFI. On the other hand, with China, freight rates continue to fall due to the downward trend of export traffic from Valenciaport to this country