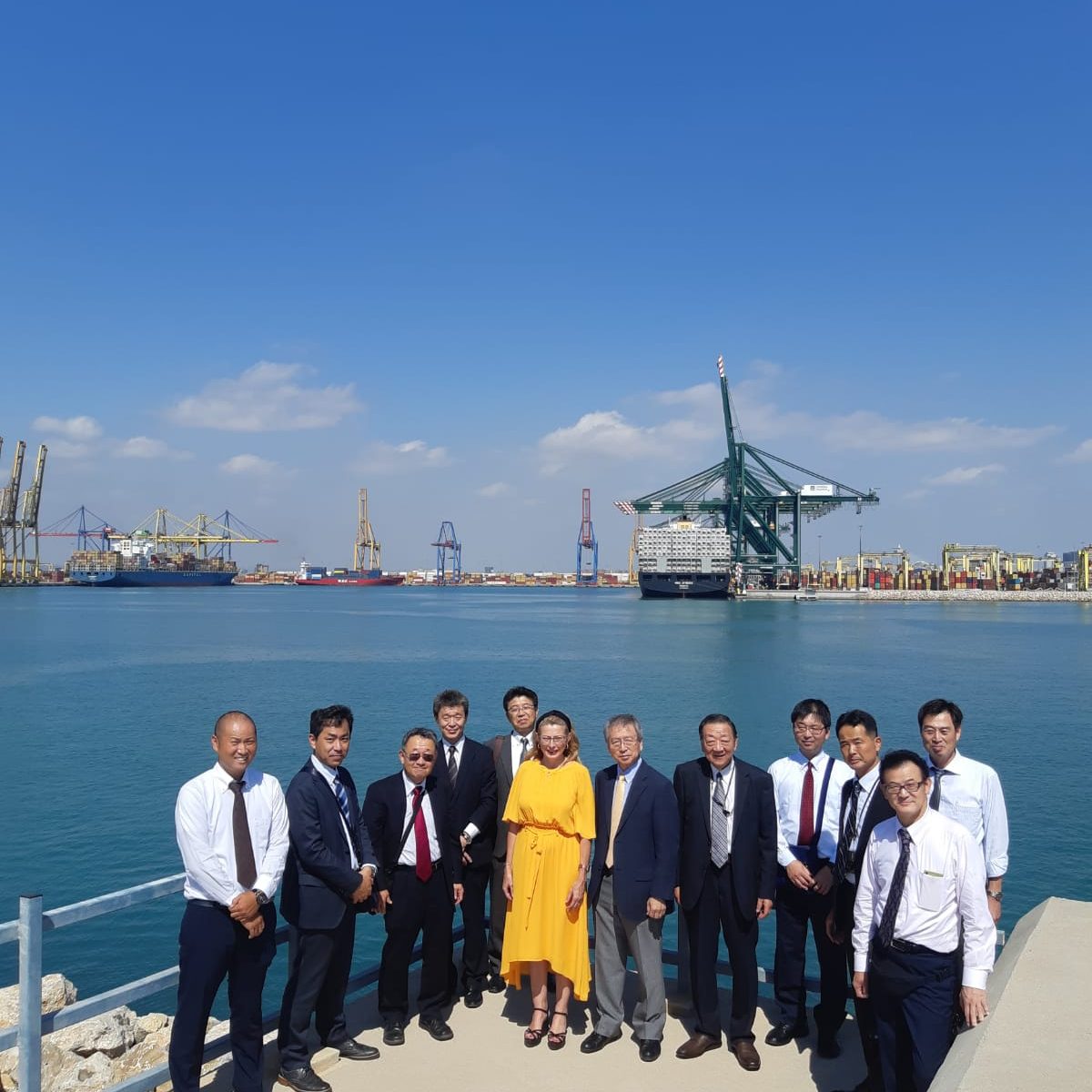 Valenciaport maintains commercial relations with more than 50 ports of the country.
Valencia, on July 15, 2019. – A delegation of the Ports and Harbours Association of Japan (PHAJ) has visited the port of Valencia. The visit headed by the president of the association, Sunohara Yutaka, and in which they have taken part responsible for the main companies for engineering of Japan, has been attended by Manuel Guerra, assistant director of the Port Authority of Valencia (APV).
During the meeting, the head of marketing, Francesca Antonelli, has realized a presentation of the proposal of value of Valenciaport as well as the facilities of its three ports (Valencia, Sagunto and Gandia). In her, one has emphasized that, at present, Valenciaport maintains commercial relations with more than 50 ports of the Japanese country.
Also, the assistants have proved to be interested parties for knowing the politics of the APV on the subject of quality. In this sense, José Luis Aznar, responsible for the Quality Mark has explained to them the functioning of this quality system that guarantees to the clients of the port – importers, exporters and shipping company lines – a few standards of guaranteed global services.
This meeting is framed after the trade agreement reached between the European Union and Japan, which tries to facilitate to the European companies the foreign trade with the Japanese country. At present, the companies of the EU export more than 58.000 million euros in goods and 28.000 million euros in services to japón a year. According to data from the European Parliament, this measure will allow European exporters to save approximately 1 billion euros in customs taxes per year, increasing the competitiveness of products.
Traffic with Japan
At the end of 2018, Valenciaport has channeled a total of 295,000 tons of goods with Japan, 20.32% more than the previous year. By ports, the movements with the Tokyo, Yokohama, Nagoya, Aichi and Kobe enclosures stand out. The main goods that are channeled with the Japanese ports are wines, beverages, alcohols and derivatives; and cars and their parts.