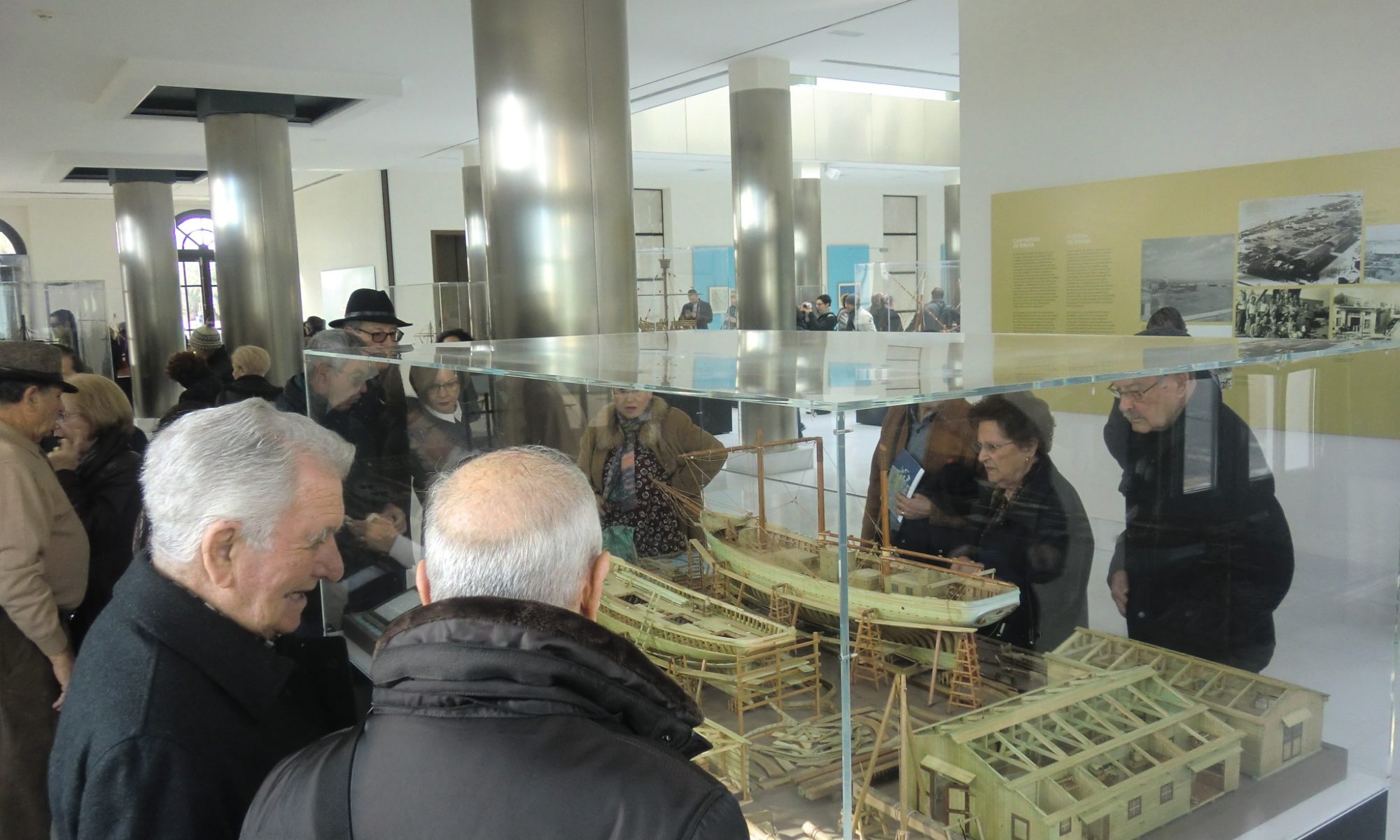 With this exhibition the Port Authority of Valencia has return to the organization of cultural activities open to the general public in the Clock Building.
Valencia, January 17th 2018. – The exhibition "Plànols, Maquetes i Mestres d' Aixà Del Port de València" located in the Clock Building has closed its doors with a very positive balance. Around 5,000 people have approached the emblematic building of the port of Valencia to learn about the historical evolution of the Valencian port area through images and models. 
The exhibition, which has been open from December 21st to January 14th, has supposed the recovery of the Clock Building for the organization of cultural activities open to the general public, a reference point for the entire Valencian port community and the relationship of the port with the city of Valencia. The registered number of visitors shows their success and the interest of Valencians to know the history of the port of Valencia.
The exhibition gathers the graphic history of the evolution of the Port of Valencia through 10 images and 15 scale models of boats made by ribera carpenters, known in the Valencian lands as "Mestres d'Aixa i Calafats". The 15 models that were shown in the exhibition are the result of decades of work by Joaquín López Martínez, one of the last "Mestres d'Aixa" and José Carrión Vicente, recognized masters of naval models that give these works rigor in execution, based on historical research and deep knowledge of an ancient trade.
The exhibition also allowed knowing through images and plans, the creation, evolution and transformation of the port of Valencia throughout history. In this way, it was observed the changings that the coastal facade of Valencia has experienced from the schematic drawing of the Vilanova del Grau brought in 1563 by Antoni Van Den Wijngaerde for Felipe II, through the port works that were carried out on the beach of Valencia in 1800 or those of widening and improvement of 1894. The last aerial image is taken in October of 2017; a forceful overhead photography that contrasts with what the coastline of Roman Valencia was – located two kilometers inside the current line, at the height of the San Luis Fountain – and that shows the current importance of the port, the main logistics platform of the Valencian Community, generating 37,000 jobs.