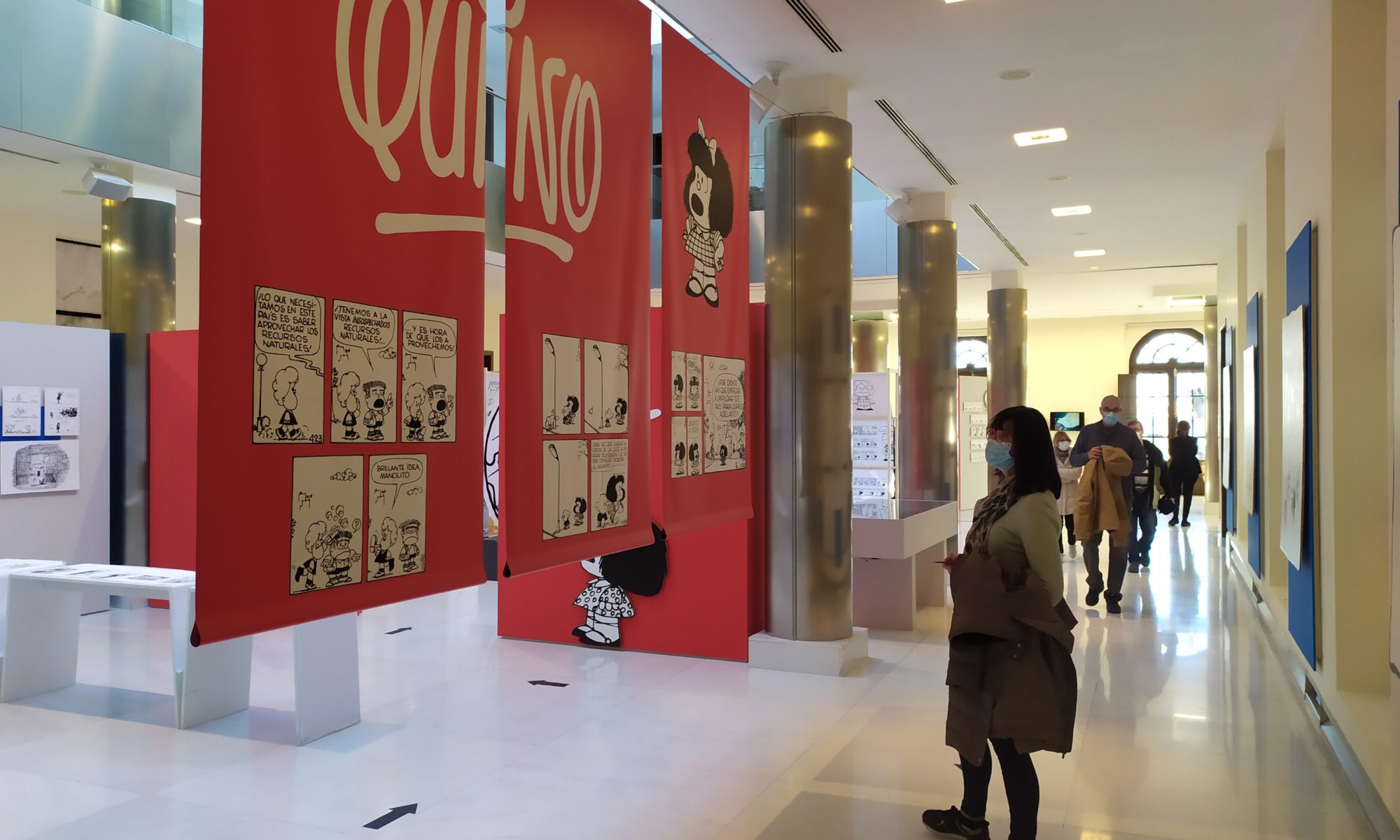 15,000 people have already visited the Clock Building to discover the universe of Quino and Mafalda
The exhibition 'Quino. Mafalda and much more' organised by the Port of Valencia can be visited free of charge until 30 January
Visitors can take part in a competition on Instagram by uploading an image of one of the cartoons on display in the Clock Building with the hashtag #MiMafalda and tagging @Valenciaport
The exhibition has an area with activities for children and a Braille area for the blind and visually impaired
València,  14 January  2022.- Mafalda is a girl with a great critical spirit and committed to social equality, she seeks answers to injustices, talks about the position of women in society and becomes a point of reference in the world of feminism. She also ironizes about political leadership and takes care of the world. Getting to know the universe of Mafalda and her friends is the perfect plan for this weekend. In fact, more than 15,000 people have already visited the exhibition 'Quino. Mafalda and much more' which is held in the Clock Building of the Port of Valencia. 
The exhibition is a tribute to the figure of the cartoonist Joaquín Salvador Lavado Tejón, known by the pseudonym of Quino, through a selection of 200 cartoons, advertising posters and audiovisuals by the father of Mafalda. Residents of the city of Valencia, visitors from other towns and cities, and tourists from different nationalities and parts of Spain have taken advantage of the Christmas season to explore the particular and acid universe of the Argentinian cartoonist. 
The exhibition will remain open until 30 January in the Clock Building for the enjoyment of the public of all ages. The success of 'Quino. Mafalda and much more' highlights the commitment of the Port Authority of Valencia (APV) to place the Clock Building as a cultural reference at the service of the city and its residents.
In the company of Mafalda, her parents and her friends (Manolito, Susanita, Miguelito, Guille and Libertad), visitors will discover Quino's vision of the world through a work of simple lines and reflective and critical texts. During more than 60 years of work, he has used the mechanisms of drawing and humour to highlight the miseries of human beings, denounce social injustice and abuses of power.
The exhibition has a space where children can take part in activities and workshops, and a Braille section for the blind and visually impaired. In addition, visitors can download an audio guide to their mobile phones via QR codes that explains details of Quino's life, his characters and his creative process.
In addition, Valenciaport has organised a competition via Instagram in which people who attend the exhibition and upload an image with the hashtag #MiMafalda and tagging @Valenciaport can participate. Three winners will be selected and will receive the book 'Todo Mafalda' as a prize.