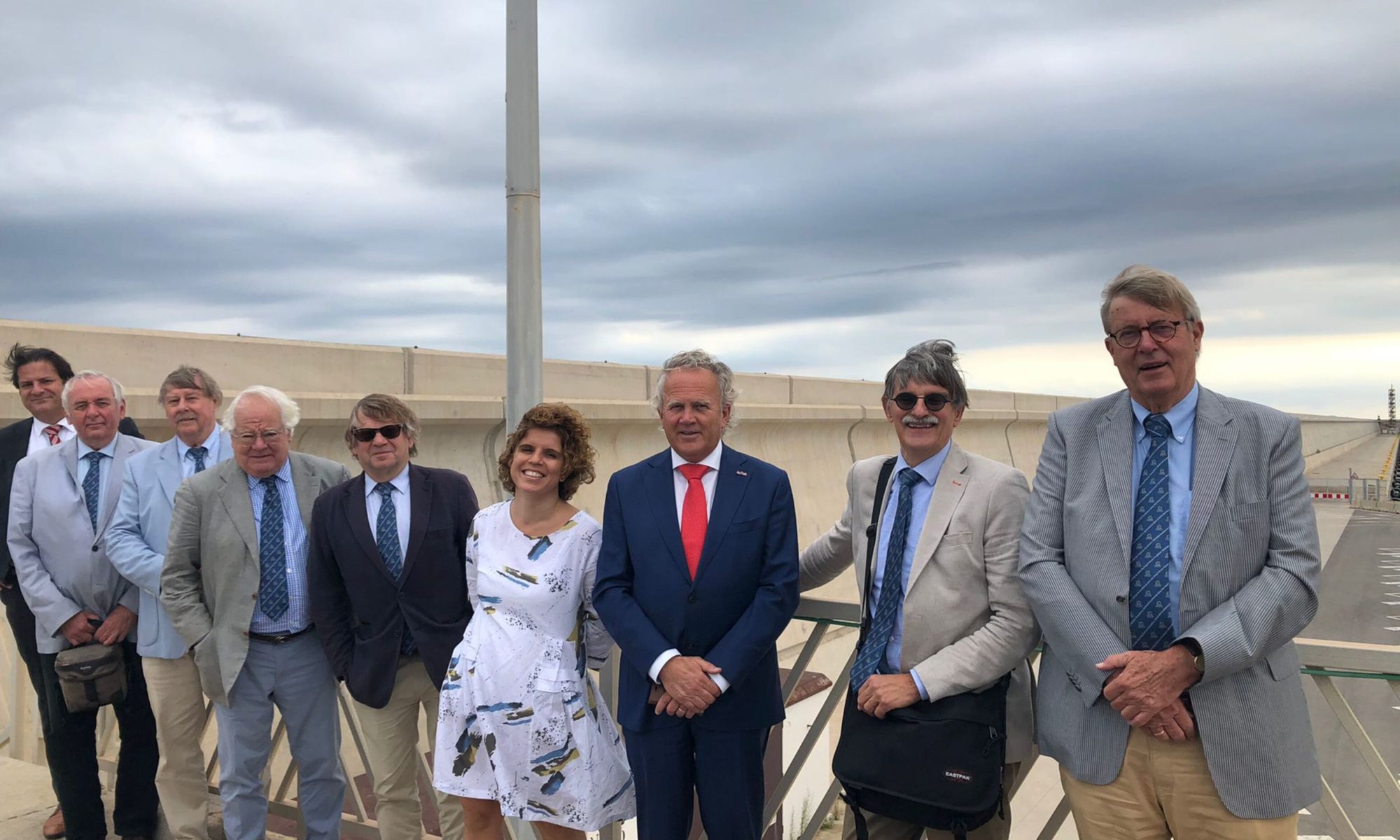 The "Probouw" association travels around different countries in search of innovative infrastructures
València, October 5th, 2021.- A delegation from the Dutch association, Probouw, has visited the northern extension of the Port of Valencia to see this infrastructure at first hand. Probouw is made up of civil engineers from the Netherlands who periodically visit different countries to check innovative projects that have been carried out in other places to verify their development and study them to apply them to the civil works being carried out in their country.
Specifically, some twenty representatives of this association toured the works to protect the northern enlargement, which were carried out between 2008 and 2012 with a budget of 203.6 million euros, of which 74 million were subsidised by the European Union. The head of Territorial Management of the Port Authority of Valencia (PAV), Carmen García Vilar, accompanied the delegation on the visit to the breakwater in the northern area of the Port of Valencia, which shelters a dock where the new container terminal will be located.
Probouw was born after a declaration in 1993 by the Dutch Ministry of Transport which indicated that tunnelling in the Netherlands was technically impossible. As a result, a group of engineers set out to investigate whether the development of such infrastructure was possible and visited Japan. After this first visit, the group of engineers consolidated to study and analyse innovative projects in different parts of the world.