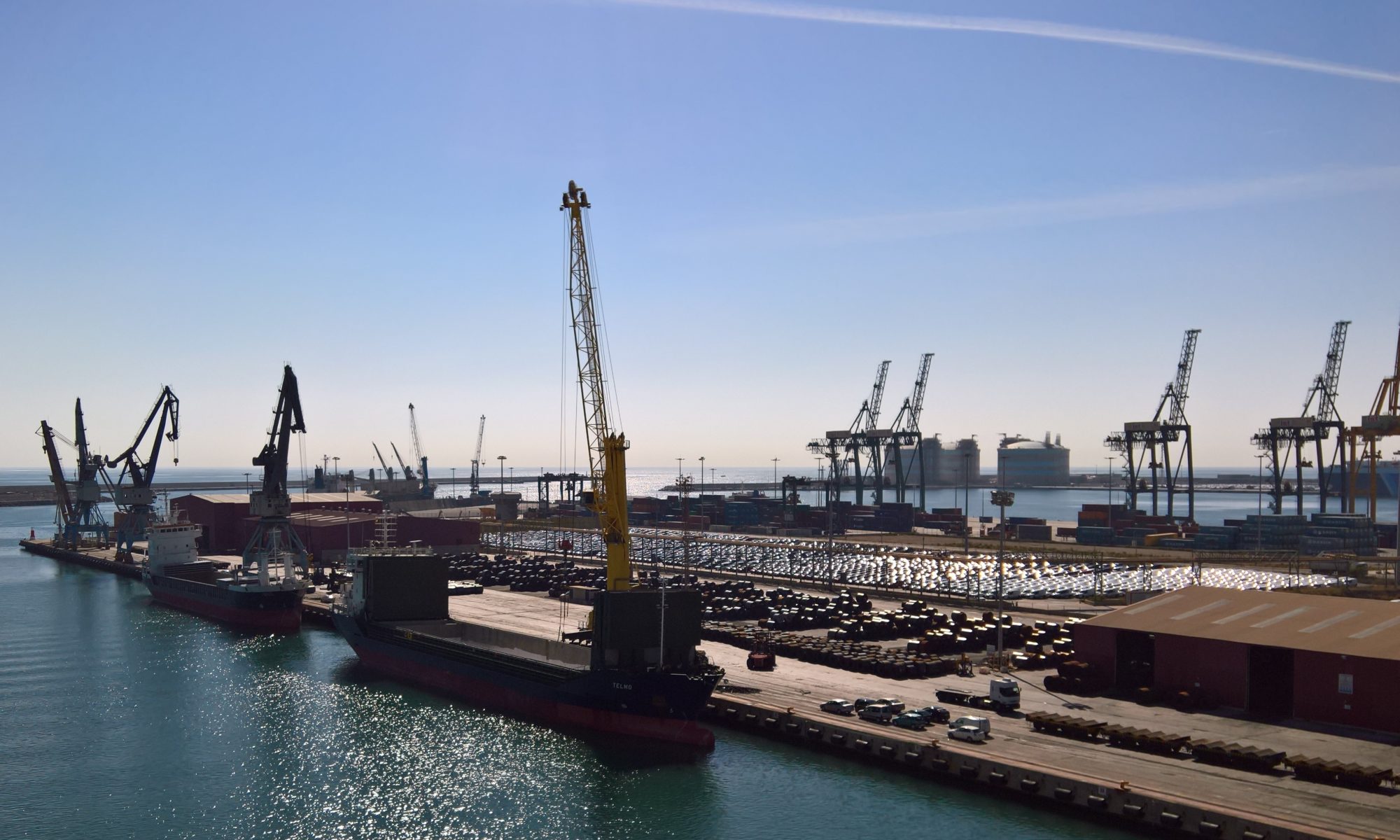 The Camp Morvedre Business Association (ASECAM) and the Valenciaport Foundation have held a Mobility Workshop for the members of the regional business entity this Wednesday, 14 October. This dynamic and participative online event is part of the actions promoted by the ASECAM Environmental Sustainability Forum and was made possible thanks to the agreement signed by both entities last September.
Santiago López Cánovas, head of the Environment of the Port Authority of Valencia (PAV) and Laura María Aznar Bonillo, head of the Environment of NTG – CCC Sagunto participated in this event and presented the Mobility working group. The workshop also had two exceptional speakers from the Valenciaport Foundation: Josep Sanz Argent, from the Innovation and Development team of the Cluster and Carolina Navarro Correcher, Director of Port-City, Mobility and Cruises.
Thus, the event began with the presentation of the Mobility working group, in which the main objective was to achieve the long-term implementation of a sustainable mobility plan for the region. Similarly, the training session focused on two areas given by experts from the Valenciaport Foundation: reducing emissions from transport and examples of sustainable mobility plans, informing those present of the existing regulatory framework and the European and national strategies that support them.
According to Santiago López Cánovas, representative of the Port Authority: "With this first session of the Mobility working group we are starting the way to achieve a Sustainable Mobility Plan for all the companies in the region, taking advantage of mobility synergies and establishing a common Action Plan that will allow the reduction of movements and emissions into the atmosphere".
"The conference has been useful and clarifying and has been a first point of departure in terms of Mobility for companies in the Camp de Morvedre region", stated the organisers of the event. This workshop has been carried out to provide participating companies with the necessary information to create an efficient mobility plan, based on knowledge of the latest legislation, going deeper into the different tools available to achieve their objectives in terms of sustainability and mobility.