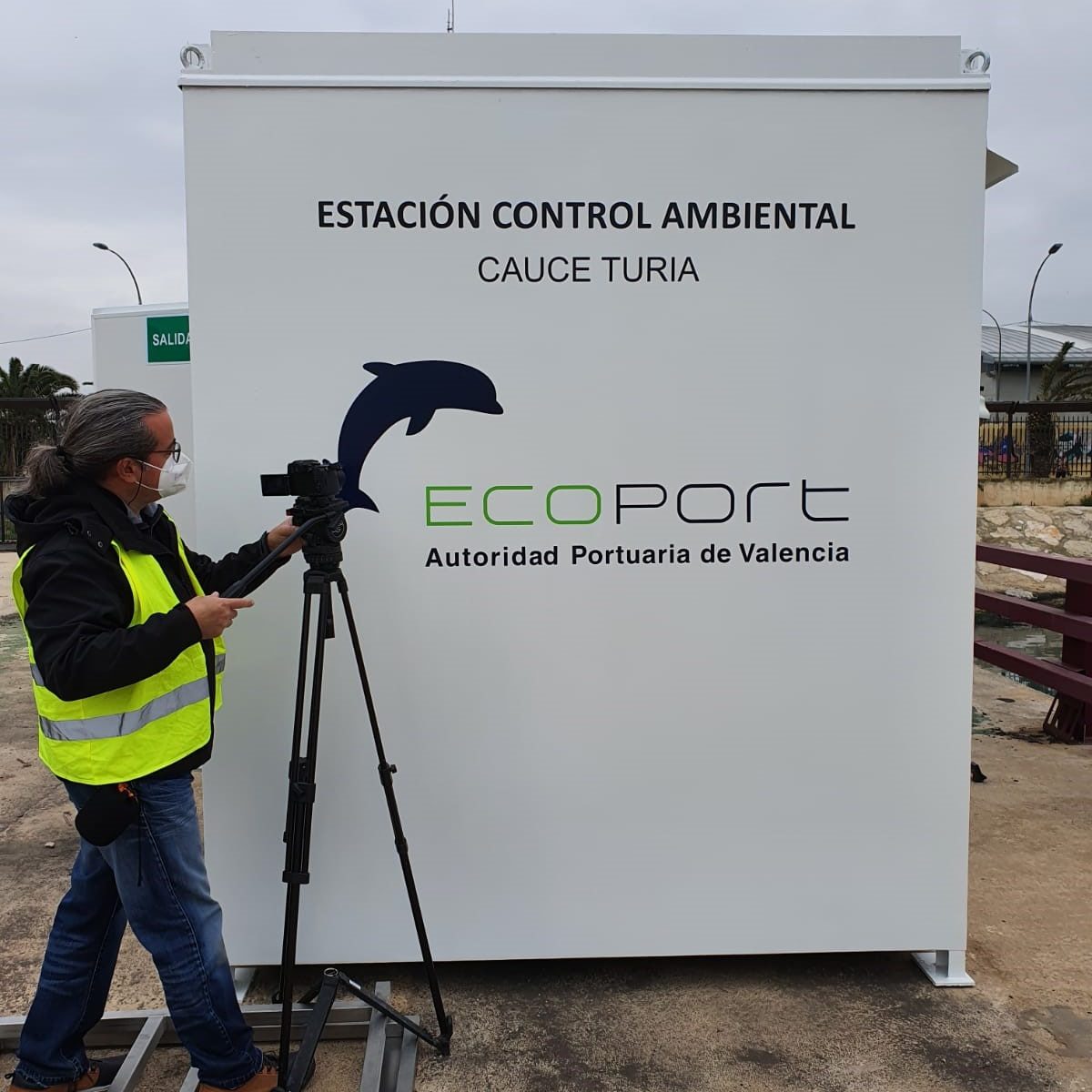 It received the award in the Intelligent Infrastructures category for the GREEN C PORTS project
One of the initiatives included in GREEN C PORTS are the new environmental quality and control cabins installed in the Port of Valencia
València, March 11th, 2021.- Valenciaport has received the EnerTIC Awards 2020, Innovation and Technology Awards for Energy Efficiency in the Digital Age, in the Intelligent Infrastructures category for the GREEN C PORTS project. The head of Safety, Environment and Facilities of the Port Authority of Valencia (APV), Federico Torres, expressed his gratitude for this award, which recognises the work being done by the port community for digital transformation and environmental sustainability.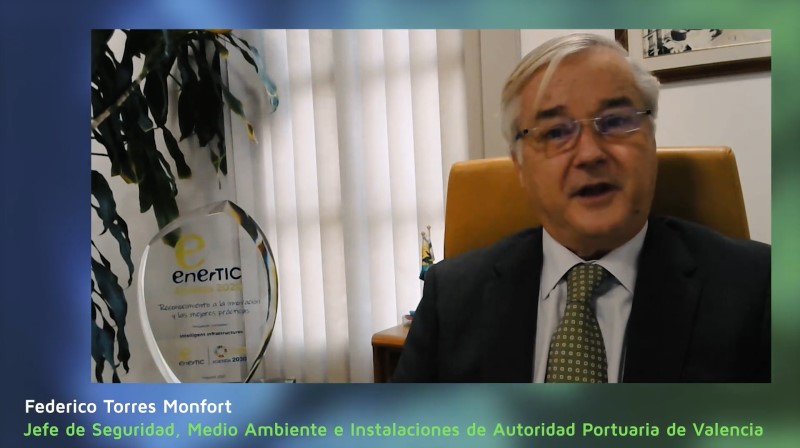 "GREEN C PORTS project, which is coordinated by the Valenciaport Foundation, aims to achieve, through digitalisation, the optimisation of port operations and the environmental sustainability of the Port of Valencia thanks to the predictive analysis of different environmental equipment and sensors that will provide information to the port community to improve its performance," explained Federico Torres. GREEN C PORTS also seeks to increase the integration of the ports with the cities and to reduce the impact of port operations on them, as well as improving the information systems and their interoperability. The project is an initiative co-financed by the European Union through the Connecting Europe Facility programme and which, in addition to Valencia, is also being developed in the ports of Venice, Piraeus, Bremerhaven and Wilhemshaven.
New environmental sensors
In order to achieve the objectives of the project, the APV is extending the existing network of environmental and meteorological sensors, connecting them to a port environmental platform where the data obtained will be modelled using artificial intelligence algorithms that will allow internal users and port clients, among others, to be informed about different key environmental parameters related to air quality and noise derived from port activities.
Thus, for example, through the GREEN C PORTS project, the APV has installed new environmental quality and control cabins in the Port of Valencia, following the indications of the Centre for Environmental Studies for the Mediterranean (CEAM), a foundation of the Generalitat Valenciana for research, technological innovation and improvement of the environment.
On the other hand, the project will reduce congestion in heavy vehicle traffic. To meet this objective, different platforms, sensor networks and other sources of information will be integrated, allowing reliable predictions to be obtained regarding the date and time of entry and exit of lorries using predictive analysis and artificial intelligence tools.
EnerTIC Awards
Since 2013, the enerTIC Awards have rewarded innovative technological projects carried out by companies and organisations committed to energy efficiency and sustainability. In this call, both public and private organisations have submitted their projects in 15 categories: Digital Transformation, Industry 4.0, Intelligent Infrastructures, Intelligent IT Infrastructures, Smart Territories, Energy Renewable, Smart Buildings, Smart Cities, Smart Data Center, Smart Grid, Smart Lighting, Smart Mobility, Smart Product, Smart Vehicle and Solutions and Services.