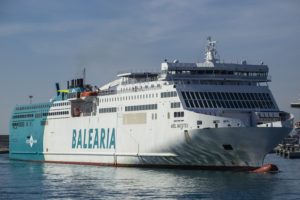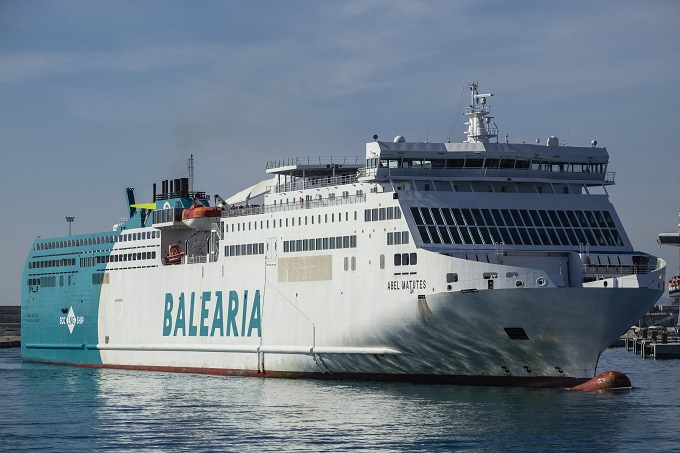 Arrivals and departures of student groups to and from the port area must be made in buses hired by the trip organisers
Access by private vehicles is prohibited to avoid overcrowding at the arrivals and departures of these groups, which are expected to begin on 11 June
València, June 9th, 2021.- The Port Authority of Valencia (PAV) and the company Baleària have established a joint protocol in view of the departure and entry over the next few days of groups of students on end-of-year trips who will board the company's ferries. In view of this influx of passengers at the Baleària terminal, both the APV and the shipping company have established that the arrival of groups at the port of Valencia and the company's facilities must take place in buses, hired by the organisers of the trip, to allow boarding and disembarking in an organised manner and without causing crowds.
The access of private vehicles to the terminal is prohibited to avoid the concentration of people due to the measures to prevent COVID-19. For this reason, students making this journey should contact their school or college to find out the departure points for the bus service. In addition, the operation also establishes measures for maintaining a safe distance and other anti-COVID-19 protocols.
According to the shipping company, groups of students bound for the Balearic Islands are expected to arrive from Friday 11 June. In addition to the measures installed by Baleària on board its ferries and facilities, this protocol has been adopted to reinforce the safety of passengers and port workers. In particular, a significant volume of people is expected on 11, 12 and 13 June for departures, and on 17, 18 and 19 June for arrivals at the València terminal. The operation is expected to continue until 28 June.