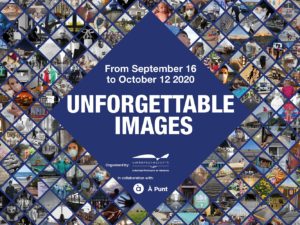 The Clock Building is hosting this exhibition of photographs sent in by citizens showing the vision of society during the pandemic
200 images taken by citizens and selected by professional photographers will be exhibited
The initiative promoted by Valenciaport has received more than 1,500 photographs. An audiovisual space will be set up to show all the images
À Punt will collaborate in the exhibition with videos of testimonies recorded during the Covid-19 crisis
From Wednesday 16th September, the Clock Building in the Port of Valencia will become a space created by the eyes of Valencian society with Unforgettable Images on the health emergency situation generated by the Covid-19, an exhibition-homage that reflects, from the particular prism of each person, the situations experienced during the pandemic.
The emblematic Clock Building will host a physical exhibition of 200 photographs sent by citizens from among the more than 1,500 images that Valenciaport has received. In addition, an audiovisual space will be set up so that visitors can see all the photographs that have arrived from this initiative that the Port Authority of Valencia (PAV) launched at the beginning of May to reflect the day to day reality of the health and emergency personnel, the experiences during the confinement or the de-escalation phases.
The photography professionals José Aleixandre, José Penalba, Alba García, Antonio Alcaraz, José Poveda and Tania Castro have been responsible for selecting the photos that will be on display in the Clock Building. The exhibition is curated by the art historian, Ester Medán.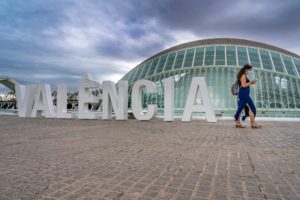 In addition, Valenciaport has set up a selection of more than 800 photographs in a prominent place on its website. Valenciaport would like to thank the collaboration of Valencian society and the commitment between the Port and the city of Valencia and the region of Horta from which most of the photos received originate.
À Punt Mèdia will also participate in this exhibition with a series of videos with testimonies that have been recorded by the teams of the Valencian public television during the crisis of the Covid-19 and which have been seen on the news. First-hand accounts that show the capacity of Valencian society to face up to this health emergency.
The Clock Building, a reference point in the city
The exhibition-homage will remain open until 12 October free of charge in the Clock Building, an emblematic place in Valencia that in recent years, the APV has wanted to recover the role that it had long ago as a cultural centre in order to bring citizens closer to this emblematic place in the port and the city. To this end, it has been developing a wide range of exhibition work in which the main themes related to port activity have been expressed, and which has been attended by a notable number of people. Exhibitions that have been designed, produced and carried out by the APV.
The emblematic building has recently hosted the sculpture of the Buddha Mahar Karuna which has been visited by more than 2,600 people. In addition, in recent months, the exhibitions "The Port of Forges", "Plànols, Maquetes i Mestres d'Aixà del Port de Valencia", "La Dársena Histórica del Port de Valencia: Progrés i Modernitat", "Això és TEU – 5.000.000" or "Ortifus al mar-intim" have been held.