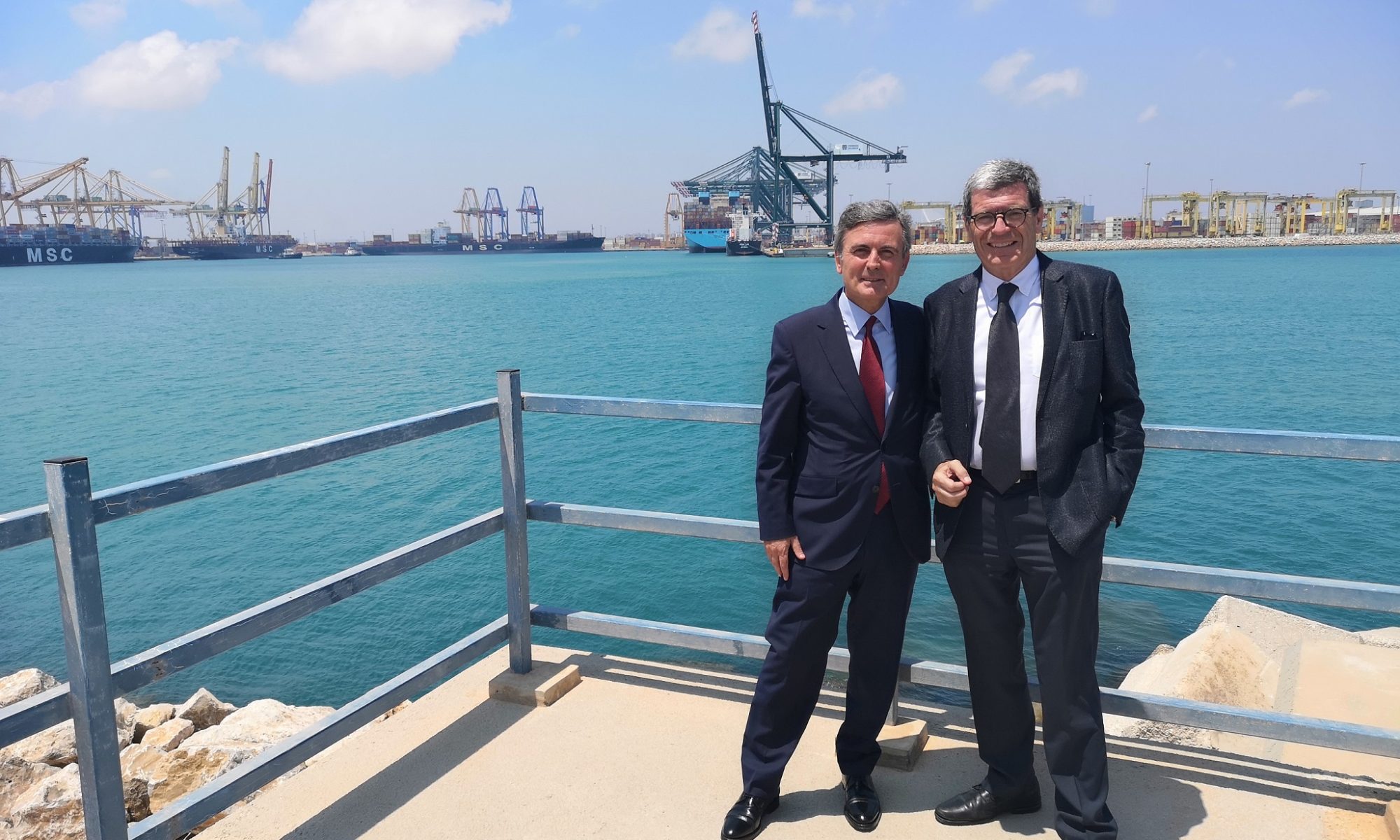 Saura considers especially strategic the projects for the Valencian, Spanish and European economy.
Saura and Aurelio Martínez visited the facilities of the port of Valencia.
Valencia, July the 2nd 2019. – Pedro Saura, Secretary of State for Infrastructure, Transport and Housing; and Aurelio Martínez, president of the Port Authority of Valencia (PAV), have held a working session at the Valencia port headquarters during the morning, where they have reviewed projects and investment plans of the PAV for the ports of Valencia, Sagunto and Gandia.
The president of the port has detailed to the Secretary of State the strategic importance and the volume of investments that supposes the new terminal of containers, as well as the introduction of the railroad in the port of Sagunto. Investments in railway matters are of vital importance for the connection of the Mediterranean Corridor with the Cantabrian Corridor via Teruel-Zaragoza-Bilbao, where the port of Valencia and ADIF are contributing their respective budgets; and with the Atlantic facade through Madrid-Lisbon.
Aurelio Martínez has exposed the Secretary of State for Infrastructures to projects that will significantly increase the capacity and connectivity of Valenciaport, both in its hinterland and in international markets. Pedro Saura, has fully supported these projects because of the importance they imply not only for the Valencian and Spanish economy; but for the south of Europe, given the leadership of the Valencian port in the container traffic and in the import / export of the Spanish economy. Valenciaport stood at the end of the first quarter of this year as the 4th European and the 26th in the world in container traffic. After the work meeting held at the headquarters of the PAV, Pedro Saura and Aurelio Martínez visited the facilities of the Valencia port.