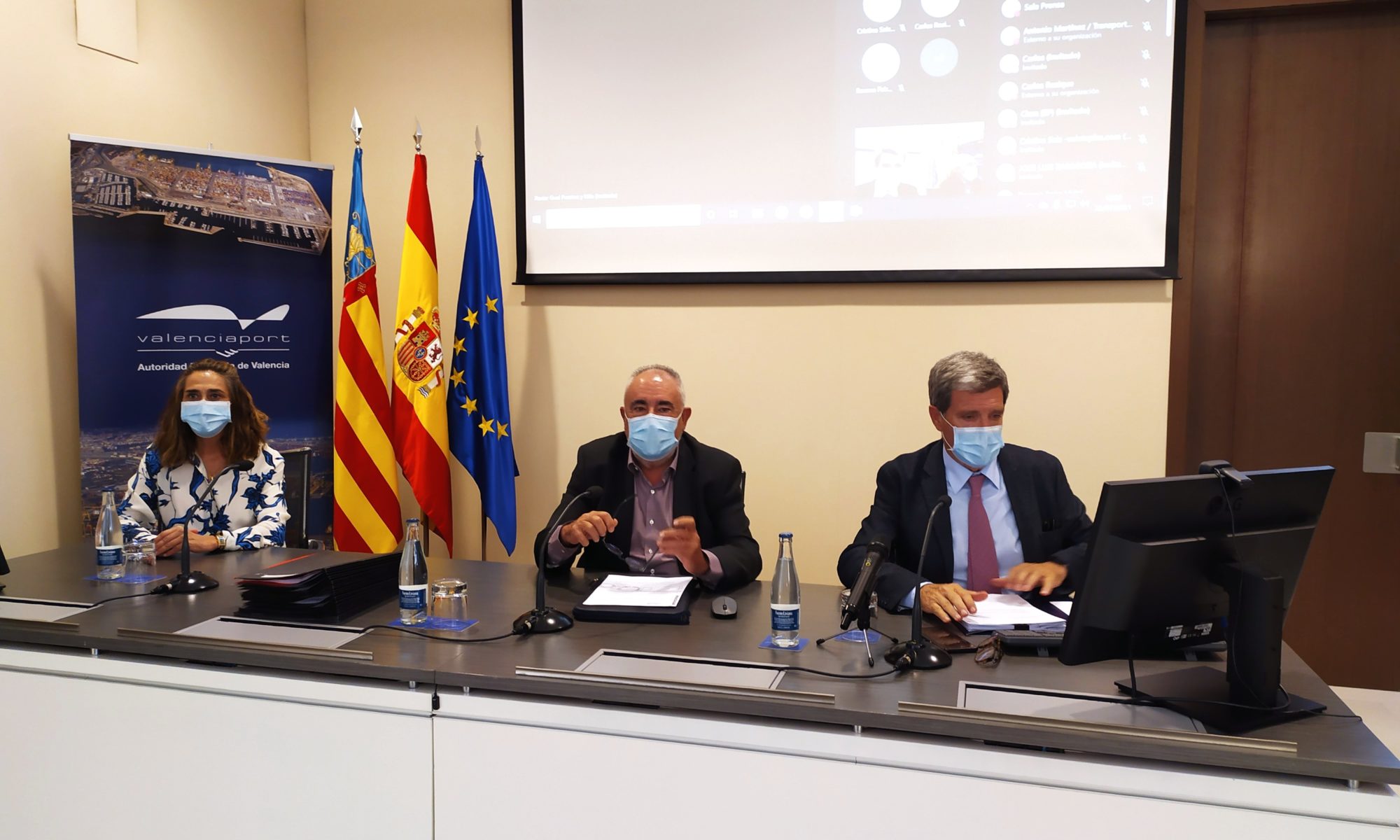 The president of the Port Authority of Valencia has highlighted the dynamism of the companies which has led to "the 14.78% increase in export containers in the first half of the year compared to the same period in 2019".
The president of the Port Authority of Valencia (APV), Aurelio Martínez, has highlighted the role played by Valenciaport at the service of the companies in its hinterland to provide an outlet for their products to any corner of the world. "In the month of June alone, export containers have grown by 35% and in the first half of the year by 27%, but more importantly, TEUs of cargo have increased by 14.78% compared to January-June 2019".
During his speech after the meeting of the APV Board of Directors, Aurelio Martinez made an assessment of Valenciaport's traffic. A total of 2,830,826 TEUs were moved on the quays of the ports managed by the APV during this time, 11.65% more than in 2020 and 3.34% more than in 2019. Of the total number of containers handled in the first half of the year, those destined for exports grew by 27% and those for imports by 16% while those for transit grew by 4.4% compared to the same period in 2020.
With regard to the comparison with the first half of 2019, the president of the APV explained that this year export TEUs have grown by 14.78%, import TEUs by 2.2% while empty containers have fallen by 9.74%.
"The most important thing is that the growth of containers in the Port of Valencia is being generated by the exporting companies of the Valencian Community and the rest of Spain, which are driving traffic and reactivating the economy". In this sense, he highlighted sectors such as the automotive industry with a growth of 17%, the agri-food sector with 9.74% and the ceramics sector with an increase of 42% in sales abroad through Valenciaport.
On the other hand, export containers from January to July have increased in year-on-year terms by 107,456 TEUs, representing a growth of 11.78%, while between August 2020 and July 2021 the increase was 164,096 containers, representing an increase of 19.17%. Along these lines, in year-on-year terms (July 2020-July 2021), the number of containers for export operated by Valenciaport has exceeded one million.
This dynamism is reflected in the weight of the Port of Valencia in export/import containers in the Spanish port system, which has gone from managing 39.15% of full TEUs at the beginning of the year to 40.32% in June.