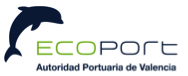 All port activities generating commercial and economic growth are regulated by the PAV's Environmental and Energy Policy , which lays down the general environmental principles and continuous improvement objectives ensuring that port activities are respectful with the environment.
The PAV undertakes activities to ensure:
Water quality
The Port Authority of Valencia monitors and controls the water quality of its ports through:
Daily cleaning of the water surface with a pelican-type craft.
Regular analyses to monitor water quality, in line with Water Framework Directive requirements.
An internal emergency plan and a contingency plan, in addition to different concession plans, to combat pollution caused by hydrocarbon spills.
Prevention and control of spills
The PAV has an Internal Emergency Plan and a Contingency Plan, plus the corresponding Emergencies Plans of all port concessions, to combat pollution caused by hydrocarbon spills.​
Air quality monitoring
The PAV monitors air quality through an air quality control network made up of:
Air quality control rooms, equipped with sensors in line with the CIEMAT (Energy, Environmental and Technological Research Centre) standard.
Three weather stations.
Two particle collectors.
Computer tools that collate and manage data in real time.
Noise quality control network
The PAV monitors and controls the noise emissions produced in the port environment through:
Predictive noise maps to assess the expected noise levels.
Static port maps which provide empirical noise measurements.
Sound level meters installed in the port-city interface area that measure noise in real time.
Dredging
The PAV carries out maintenance dredging to ensure access and manoeuvrability in its ports. This dredging is carried out using specially designed equipment and in line with a strict procedure that minimizes its environmental impact.
Waste management
The Port Authority of Valencia manages waste generated by vessels and concessionaires in the port facilities.
The PAV manages waste through:
Different waste containers for separate collection.
A hazardous waste collection point.
A waste transfer centre.
A reception and treatment plant for oil residues and waste generated by vessels. This service is provided by external companies.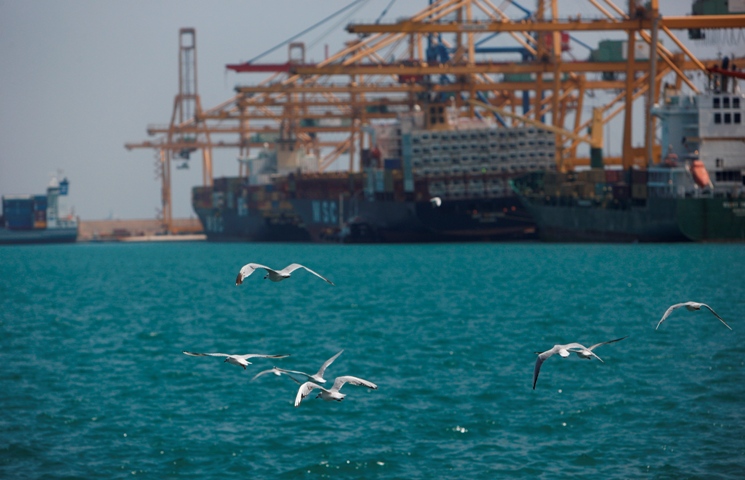 Ongoing training of staff is also undertaken through the ECOPORT II project, in which PAV conducts an awareness campaign addressed to the Port Community aimed at achieving maximum synergy in the application of its Environmental Policy.
The PAV also collaborates with other ports and European bodies to standardise criteria and define environmental protection measures for all ports. In this context, the PAV actively participates in multiple international projects:​
Projects Finished
Since 1998, the PAV has been participating in a variety of R&D&I projects in the environmental field, of note among which are:
ECOPORT PROJECT (1998-2001): Towards an Eco-Friendly Port Community (financed by the EU LIFE Programme).
INDAPORT PROJECT (2000-2003): System of Environmental Indicators for Ports (financed by the Programme for the Promotion of Technological Research (PROFIT) of the Spanish Ministry of Science and Technology.
HADA PROJECT (2002-2005): Automatic Tool for Environmental Diagnosis (financed by the EU LIFE Programme).
ECOPORTS PROJECT (2002-2005): Information Exchange and Impact Assessment for Enhanced Environmental-Conscious Operations in European Ports and other Terminals (financed by the V Framework Programme of the EU).
Improvement in the Environmental Management of the ports in the Gulf of Honduras (2008).
MADAMA (2005-2008): Risk Management Systems for Dangerous Goods in the Mediterranean (financed by the Interreg III Programme 2005-05-3.2-E-008).
NoMEPorts (2005-2008): Noise Monitoring Tool in European Ports (financed by the EU LIFE Programme and based on the European Directive 2002/49/EC on Noise Assessment and Management).
SIMPYC (2005-2008): Port and City Environmental Integration System (financed by the EU LIFE Programme).
SECUR MED (2004-2007): (Interregional and transnational view of maritime security and environmental protection in the western Mediterranean (financed by the Interreg IIIB Programme Medoc 200/2006 Méditerranée Occidentale).
MESOSPORT (2006-2008): Guidelines for Drafting Sustainability Reports in Ports (financed by the Spanish Ministry of Development).
ELEFSINA BAY 2020 (2007-2010): Collaboration for environmental improvement of port-city relations, and support for the implementation of an Environmental Management System in the ports located in Elefsina Bay (financed by the EU LIFE Programme).
ECO-LOGISTYPORT (2008-2010): Environmental training for SMEs of the port-logistics sector in the Valencia Region, using the methodologies developed by the ECOPORT Project as a reference. Co-financed by the European Social Fund, through the Biodiversity Foundation of the Valencia Polytechnic University.
EFICONT (2009-2010): Energy efficiency in port container terminals, with measures for organisation and technologies (financed by the Spanish Ministry of Development).
CLIMEPORT (2009-2012): Contribution of Mediterranean ports to mitigate the effects of climate change and emissions: control of greenhouse-effect gases generated by port activities (financed by the MED Programme of the European Union).
GREEN CRANES (2012–2014): Green Technologies and Eco-Efficient Alternatives for Cranes and Operations at Port Container Terminals.
GREENBERTH (2013-2015): Promotion of Port Communities SMEs role in Energy Efficiency and GREEN tecnologies for BERTHING operations.
PROYECTO MONALISA 2.0 (2013-2015): El principal objetivo del proyecto es contribuir a la promoción de las autopistas del Mar (MoS) mediante la implementación de una serie de medidas, en línea con políticas de la UE para el transporte marítimo. Los resultados que perseguía el proyecto eran la elaboración de documentos relacionados con Planes de contingencia en puertos y las directrices a cumplir, además, se realizó de un ejercicio sobre evacuación masiva en puertos, como piloto y la elaboración del informe correspondiente al mencionado ejercicio.
PROYECTO SEA TERMINALS (2014-2015): Smart, Energy Efficient and Adaptative Port Terminals, financiado por la UE a través de su programa TEN-T. SEA TERMINALS tenía como objetivo impulsar la evolución de la industria portuaria hacia un modelo operativo de baja emisión de carbono progresiva y eficaz, la integración de las tecnologías inteligentes y energéticamente eficientes (conceptos de máquinas híbridas, gas natural licuado como combustible, vehículos eléctricos pesados) a través de soluciones de eficiencia energética y de negocio innovadoras, centradas en el manejo de maquinaria y equipos para trabajos pesado.
Projects under way
PAV currently participates in the following R&D&I projects on the environmental front:
PROYECTO CORE LNG AS HIVE (2014): Core Network Corridors and Liquefied Natural Gas, financiado por la UE a través de su programa CEF (Connecting Europe Facility). El objetivo principal de este proyecto es dotar a España y Portugal de una infraestructura adecuada y un marco operativo para el despliegue de una red de suministro mundial de gas natural licuado (LNG) para utilizarlo en el transporte en el contexto de la red formada por los  corredores Mediterráneo y Atlántico, y la zona de conexión a través del Estrecho de Gibraltar.
PROYECTO GAINN4SHIP INNOVATION (2015): LNG Technologies and Innovation for Maritime Transport for the Promotion of Sustainability, Multimodality and Efficiency of the Network, financiado por la UE a través de su programa CEF (Connecting Europe Facility). GAINN4SHIP INNOVATION pretende implantar las normativas medioambientales Europeas a través de la reconversión de los motores Diesel a motores propulsados por GNL (Gas Natural Licuado) de un buque Fast-Ferry que presta servicio regular en las Islas Canarias. Este proyecto incluye los proyectos finales de ingeniería sobre el prototipo de embarcaciones alimentadas con GNL, y su adaptación a una embarcación real.
PROYECTO GAINN4MOS (2015): Sustainable LNG Operations for Ports and Shipping – Innovative Pilot Actions, financiado por la UE a través de su programa CEF (Connecting Europe Facility). GAINN4MOS tiene como objetivo mejorar la red de Autopistas del Mar (MOS) en 6 Estados miembros (España, Francia, Croacia, Italia, Portugal y Eslovenia) mediante la realización de estudios de ingeniería para rehabilitar embarcaciones existentes y/o realizar nuevas construcciones, desarrollo de infraestructuras de GNL del puerto, estaciones de toma de combustible y un gran número de proyectos piloto demostrativos.
The PAV has a number of publications on environmental subjects, which can be consulted here.