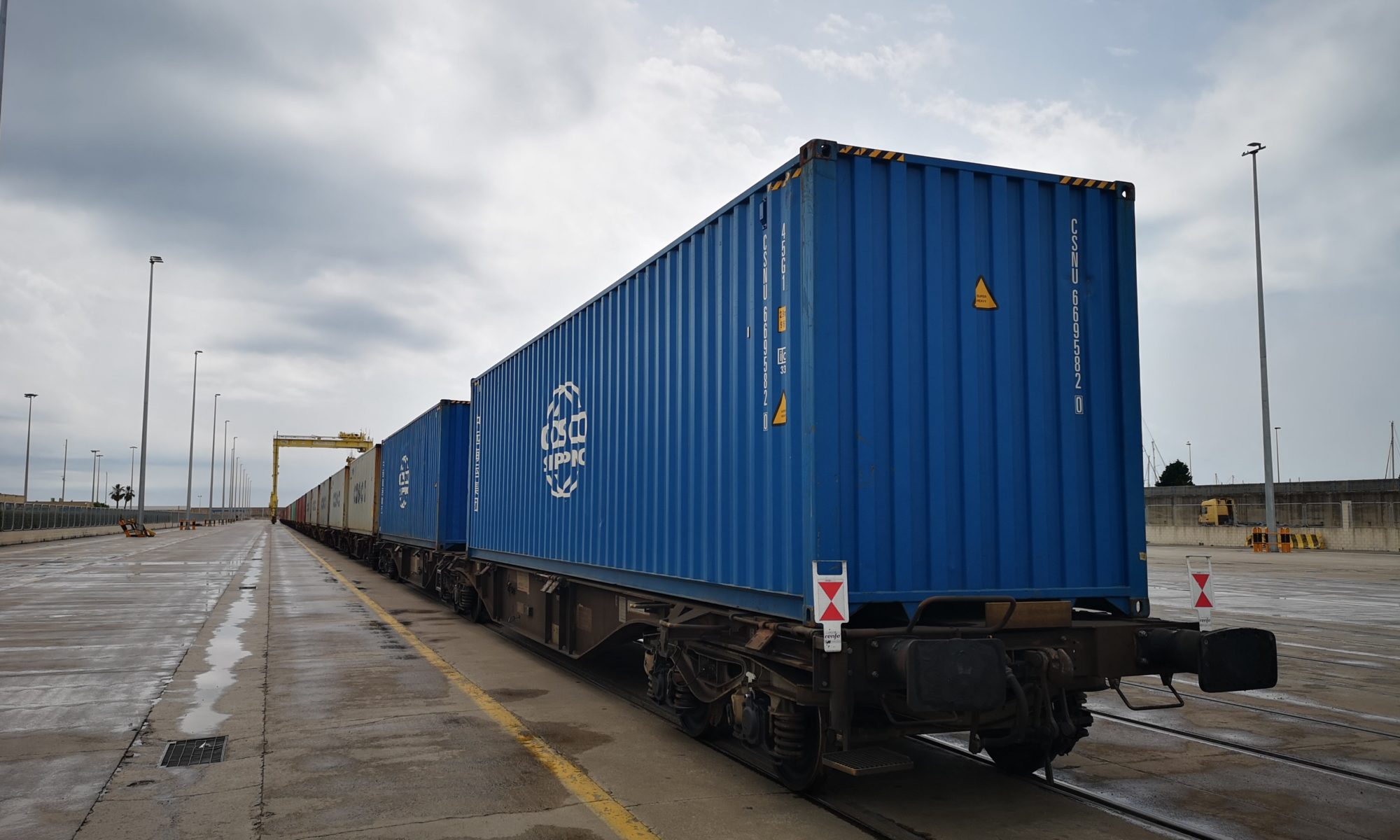 The Port Authority of Valencia is investing more than 100 million euros in the improvement of the Valencia-Teruel-Zaragoza line or the railway access to the port of Sagunto
This connection set up by CSP Iberian Rail Services is an opportunity to strengthen the competitiveness and international development of Aragonese industries
This service will serve three weekly rotations linking the section of the Mediterranean-Cantabrian Corridor and other goods bound for or departing from the Port of València
València, June 18th, 2021.- The new rail service launched by CSP Iberian Rail Services linking the Port of Valencia with Zaragoza is now operational. The second train loaded with containers bound for the Plaza Zaragoza logistics platform left the Cosco terminal facilities in the Valencian port area. A service that reinforces the connection of aragoneses companies with more than a thousand ports in 168 countries with which the Port of Valencia has commercial relations. Undoubtedly, an opportunity to boost the competitiveness of the aragoneses business fabric and its international development in the main markets of the world.
For Cosco, the Zaragoza rail terminal is a strategic infrastructure in Spain as it guarantees the connection with its two maritime terminals, located in the ports of Valencia and Bilbao, for which the improvement of the Cantabrian-Mediterranean Corridor and, especially, the Valencia-Zaragoza section is fundamental. The company's commitment seeks to reinforce the connection between its terminals on this route, so that in the future, depending on the evolution of this section, it will study extending the service to the group's terminal in Bilbao, CSP Iberian Bilbao Terminal.
PAV's commitment to Aragon
In this sense, it is important to remember the commitment of the Port Authority of Valencia (PAV) to the improvement and development of this strategic axis in which it has invested 20.6 million euros for the construction of sidings to which other amounts must be added up to 85 million euros. The aim of these investments is to favour the development of new business opportunities and logistic development through the railway, the modal integration and the connection with the Trans-European transport networks. These investments include the works for the Sagunto-Teruel-Zaragoza line, the adaptation of tracks to be able to accommodate trains up to 750 metres long or the railway access to the port of Sagunto.
Valenciaport has always been at the side of this project and has been promoting the development of this key infrastructure for the business fabric of Aragon so that its products can reach the ports of Valencia and Sagunto quickly, efficiently and safely. The commitment of all the agents involved is taking firm steps towards a competitive rail connection linking the two territories. Thus, for example, with the entry into service of the land train, weekly freight traffic has increased significantly. While in 2017 the average number of trains per week to the Port of Sagunto was five, in 2020 it reached 24, with a peak week of 44 goods trains per week.