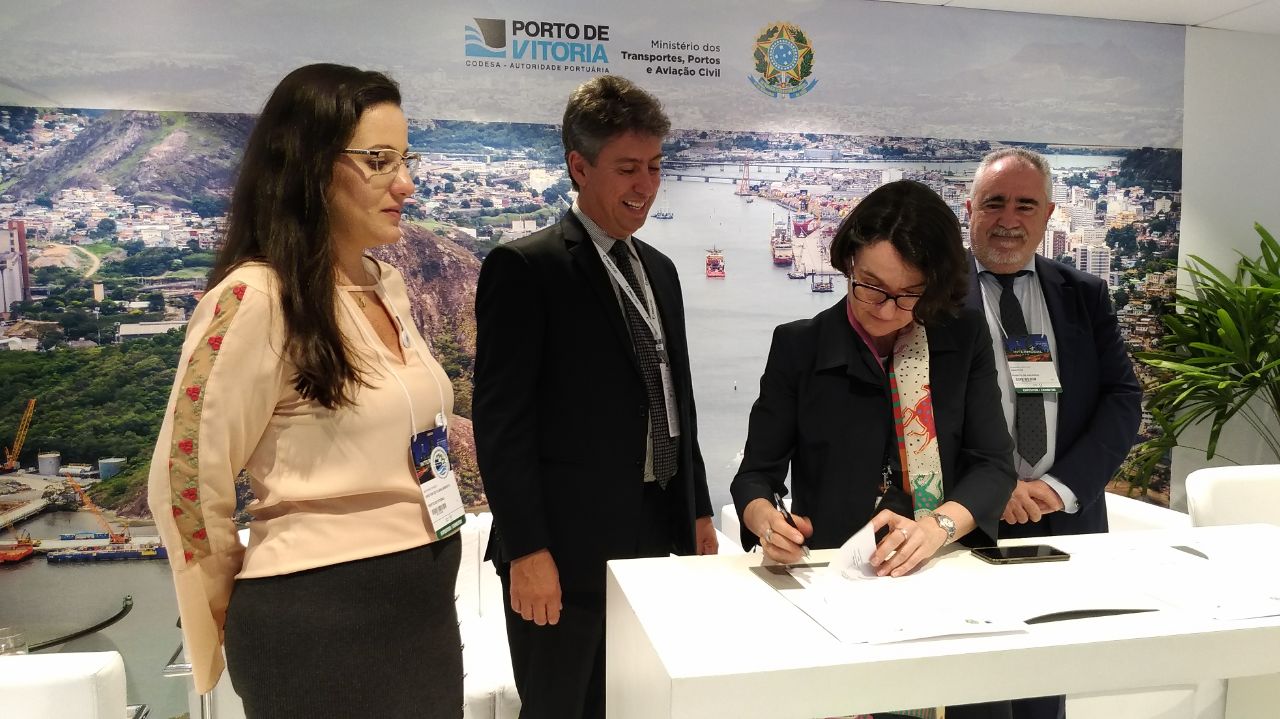 This is one of the main agreements of the collaboration agreement signed between the Valenciaport Foundation and the Brazilian site.
Valencia, March the 14th 2018. On March the 13th, CODESA – Companhia Docas do Espírito Santo, managing entity of the Port of Vitoria (Brazil), signed a collaboration agreement with the Valenciaport Foundation in the framework of the 24th edition of the South America Intermodal Fair held in the Brazilian city of Sao Paulo.
The objective of this agreement is to develop studies and projects to improve the flow of logistics information and logistic-port processes in the Port of Vitoria with the development of information technology tools. The first joint initiative, which is pending approval, is the development of a "port without papers" pilot project using blockchain technology.
The agreement was signed by Luis Claudio Montenegro, President of CODESA and by Jonas Mendes, Innovation Project Manager of the Valenciaport Foundation, together with the Director of the Port Authority of Valencia, Francesc Sánchez and the Commercial Director, Mar Chao, who signed in quality of witnesses.