Trasmediterránea
The Port of Valencia provide the services of two berths, able to attend to the largest cruise ships
This terminal is located on the Poniente Quay and has two berthing faces (395m and 379m long respectively) next to the Passenger Terminal. Access to the Terminal from the vessels is via an elevated walkway built along these quays, which is linked to the vessels by means a modern mobile finger system that can be adjusted to link up with any type of vessel.
The Valencia Passenger Terminal offers a wide variety of services, including:
Tourist Information Office
Duty free shop
Internal Shuttle bus
VIP Room
Car Park
Restaurant & Cafeteria
Personal assistance for cruise passengers
Internet Access
Taxi – Telephone
Public transport links
Gift Shops
In addition to dealing with cruise vessels, this Passenger Terminal also handles regular services to and from the Balearic Islands, providing passengers with all the transit, embarkation and disembarkation services they need.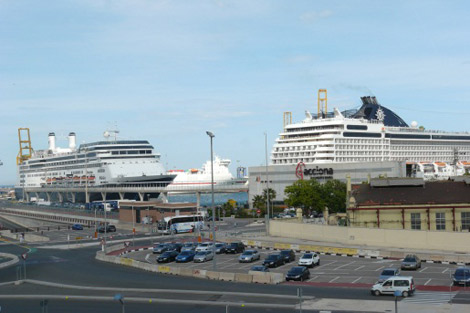 The Valencia Passenger Terminal, just like other terminals at the Port of Valencia, comply with all the requirements and specifications of the ISPS Code (International Ship and Port Facility Security Code) for international maritime goods and passenger traffic.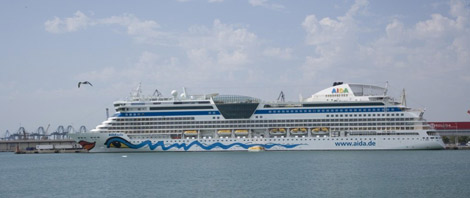 More information visit  Transmediterránea.
Access