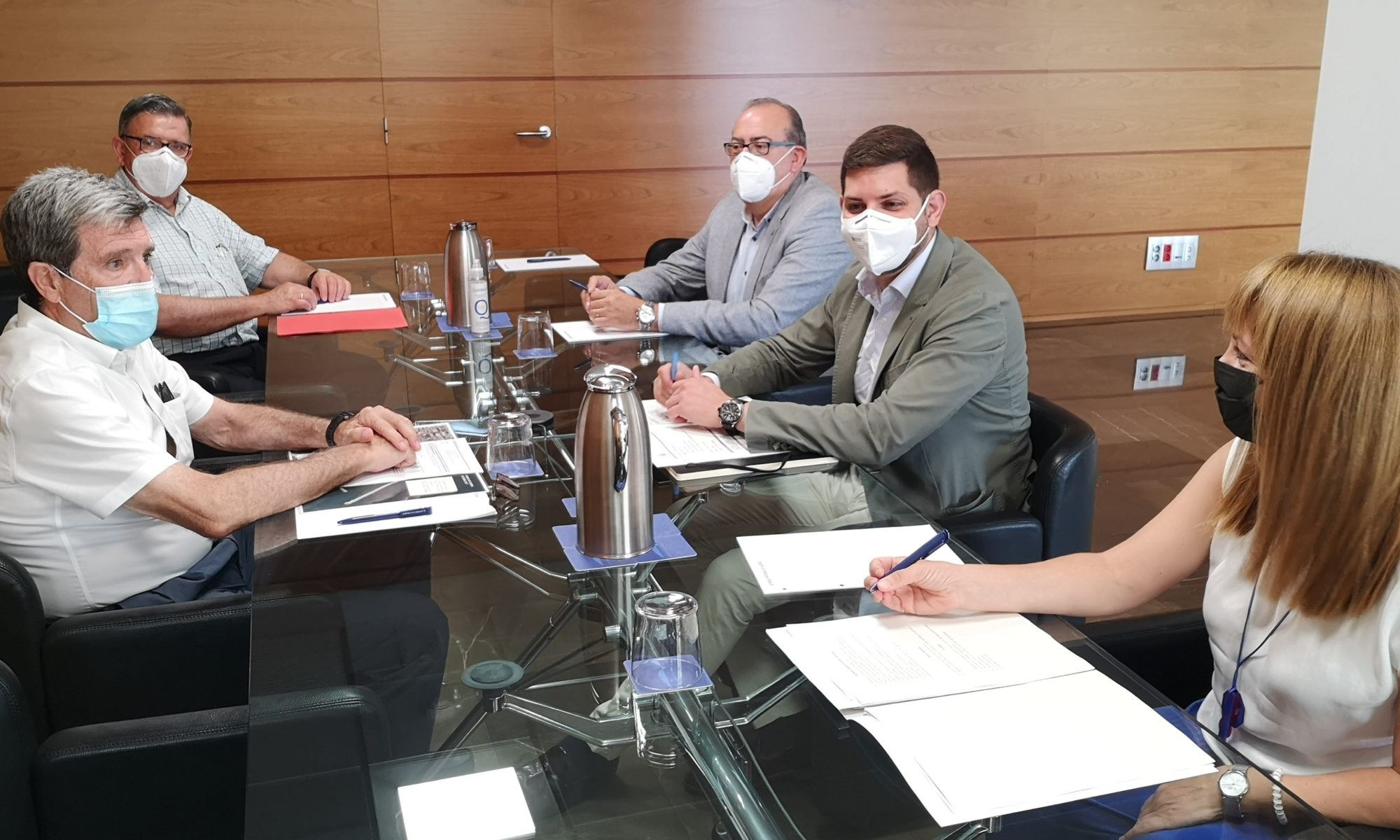 Aurelio Martínez, president of the Port Authority of Valencia (APV), and José Manuel Prieto, mayor of Gandia, held a meeting this morning to discuss strategies, actions and common projects to promote the Port-city relationship
Valencia, July 28th, 2021.- The president of the Port Authority of Valencia (APV), Aurelio Martinez and the new mayor of Gandia, Jose Manuel Prieto, met today morning at the headquarters of the APV in Valencia to establish the first contact of the new mayor with the issues of maritime port interest and Port-city relationship.
The City Council of Gandia and the APV have collaborated closely in recent years in the development of cultural, mobility and access projects in the port area of the capital of "La Safor". Following this line of joint work, Aurelio Martinez and Jose Manuel Prieto have agreed to shape strategies, actions, and common projects of Port-city relationship in a collaboration agreement that will serve as a roadmap for the work to be developed jointly.
Among these projects is the remodeling of the area of citizen interactivity Port-grade and the new uses of the fruit sheds. Both representatives have been very optimistic about the competition recently launched by the APV that seeks to strengthen the use for the city of the sheds and the adjoining area by proposing actions and activities that are able to revitalize the area, respecting the fishing use and opening its participation to the public.
Specifically, the scope of the idea's competition is concentrated in two areas, one of them between the fruit sheds from 5 to 17, and the space between its south facade and the boundary of the commercial port area, and between the north facade and the cantilever. The other area includes the Lonja building and square, and the platform to the south of the Saint Nicolau church.
The meeting, in addition to the president of the Port and the mayor of Gandia, was attended by other members of the Port Authority of Valencia: Néstor Martínez, deputy director to the general management and Carmen García, director of Land Management; and on behalf of the City Council of Gandia, Miquel Àngel Picornell, president of the District Board of Grado and member of the Port of Gandia Committee, and Maite Alonso, head of the Mayor's Office.