Sagunto has consolidated its position as the main iron and steel cluster on the national level​
Although traditionally the Port of Sagunto has specialised in the traffic of iron and steel products, this port has become multi-purpose today, opening up to new traffic such as natural gas, vehicles, containers and solid bulk.
​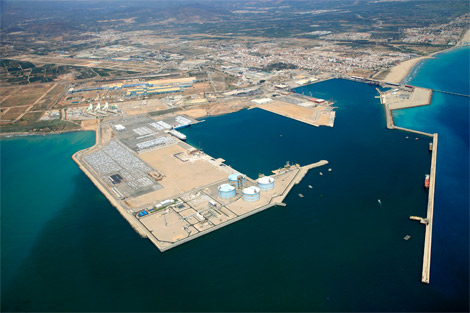 In this sense, the Port of Sagunto plays an important role in four kinds of traffic:
Vehicles: year after year, Sagunto is acknowledged as being one of the leading ports for vehicle handling according to the ranking drawn up by the Spanish Association of Car and Lorry Manufacturers (ANFAC), which named it as the best port in Spain in 2011. It has around 50 hectares of land, which is used for vehicle logistics.
Steel products: Sagunto has traditionally specialised in iron and steel industry traffic. Over the last decade, it has consolidated its status as the leading Spanish cluster for this industry.
Liquid bulk: Since 2006, Sagunto has become one of the major ports for the maritime entry of natural gas onto the Peninsula, and in addition, in recent years it has diversified to start exporting these products to third countries.
Short Sea Shipping: The Port of Sagunto is the ideal site for developing this type of traffic, in accordance with European transport policy.