Service Quality is one of the basic strategic factors taken into account by the Port Authority of Valencia in its aim to consolidate itself as the leading interoceanic port in the Mediterranean.
The quality levels of all three ports managed by the Port Authority of Valencia have a twofold focus, both external and internal, depending on whether they concern the Port Community or the Authority itself.
External quality
The external aspect of quality at Valenciaport refers to quality management in the Port Community, where all the various groups comprising this community (Port Authority, freight forwarders, shipping agents, stevedores, hauliers, official services, etc.) form part of the same process, which provides a specific service to the end customer, i.e. the shipping line, importer or exporter. As a result, customers receive one single perception of the quality of services provided as an indicator of the efficiency of the port as a whole.
Bearing this perception in mind and with the aim of satisfying the needs of our customers, the Port Authority of Valencia promoted the creation of a Quality Mark.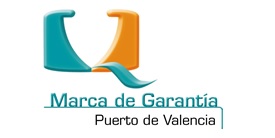 This Quality Mark is an innovative quality seal registered and recognised internationally and is now one of the cornerstones on which Valenciaport and companies in the Port Community base their commitment to providing their customers with the highest quality services. The Quality Mark gives customers an efficient tool to guarantee the quality of their commercial transactions.
The guarantees offered to port users in Valencia and Sagunto are defined by their respective Quality Committees, in which all institutions and associations of each port are represented.
These committees approve the creation of working groups actively concerned with the improvement of operations for each type of traffic and establish the corresponding service quality guarantees.
The quality commitment as defined by the Mark includes the following warranties:
Berthing of vessel as scheduled (Valencia and Sagunto)
Supplies delivered to vessel without delay (Valencia and Sagunto)
Safe arrival of goods at customer facilities (Valencia)
Delivery of containers at the agreed time (Valencia and Sagunto)
Fast processing of bills of lading (Valencia and Sagunto)
Containers shipped on the agreed vessel (Valencia)
Result of Offloading/Outturn Report 2 days after operations have been completed (Sagunto)
For more information www.marcagarantia.com